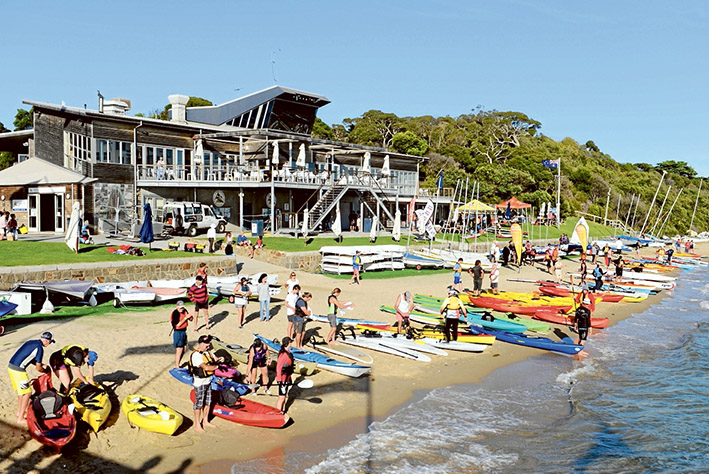 DISADVANTAGED people across the Mornington Peninsula will benefit from the Great Peninsula Paddle on Australia Day.
Organisers are hoping to raise $15,000 from the event, which is in line with money raised in years past.
The seven-year-old event attracts more than 100 participants to Sorrento foreshore each January to raise money for Reclink Australia's sport, recreation and arts programs.
The not-for-profit group is being supported by the Sorrento Sailing Couta Boat Club, with money raised going towards the Western Port Warriors football team and other Reclink sport and recreation activities.
"With the support of the Sorrento Sailing Couta Boat Club, Reclink Australia will be paddling for a good cause and raising money for the local community," Reclink Australia CEO John Ballis said. "We have created a special fundraising event that will target specific areas of the peninsula that have the greatest need."
The Great Peninsula Paddle is open to ocean kayaks, double kayaks, canoes, outriggers, surf skis, stand-up paddle boards, couta boats and dinghies.
To register go to reclink.org/paddle
First published in the Southern Peninsula News – 24 January 2017