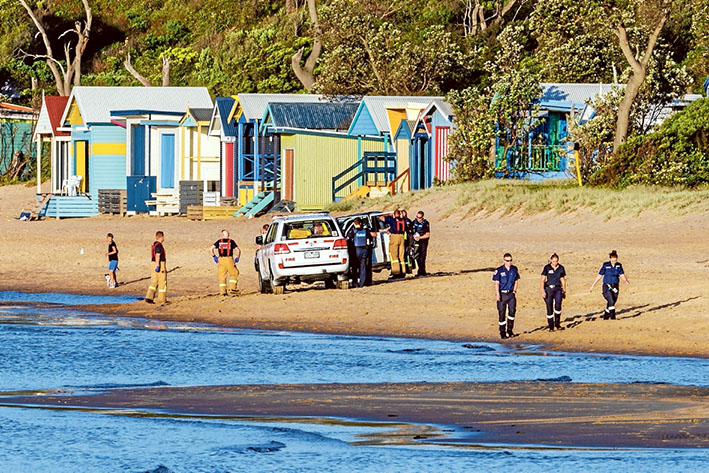 A MORNINGTON man drowned in chest-deep water on Wednesday 25 January.
The 39-year-old was found by another swimmer at Mills Beach and unsuccessfully treated with CPR in the car park. Police, Mornington CFA crews and ambulance officers attended the scene and comforted the man's wife.
Mornington Acting Senior Sergeant Chris Stock said a health issue may have contributed to the man's death. He was unsure whether alcohol was a factor.