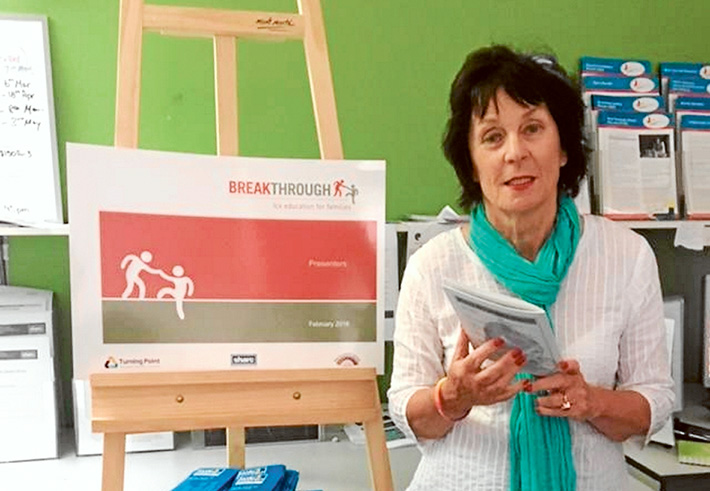 GROWING concern over ice-related domestic violence and child abuse in Frankston and the Mornington Peninsula has led to calls for more support for families struggling with the consequences of drug abuse.
Police and counsellors report that ice use is devastating families and is now the leading cause of crime and domestic violence in both areas.
Detective Sergeant Detective Sergeant Paul Busuttil of Frankston CIU said ice was destroying communities, with police making weekly referrals to the Department of Human Services about children in "ice families", and directing parents or partners to services to help them deal with the destructive behaviour of ice users.
"As police, we have the psychological training and are better skilled to deal with these confronting things, but we see families who are desperate for help," he said.
He said there was a growing demand for affordable support services.
Detective Sergeant John Coburn at Mornington Peninsula CIU said the peninsula was experiencing the same issues as Frankston, with the problem affecting families across all socio-economic areas.
The developer of the 'BreakThrough' ice education program for families, Angela Ireland, said a program she ran in Rosebud last year revealed many desperate families left to deal with the destructive behaviour of a family member taking ice.
"I've seen families torn apart, scared of how to deal with it and where to turn, and often making things worse by responding in a way that escalates things," she said.
Ms Ireland said she had seen ice use disrupt all family members, including parents who are intimidated by their drug-using children, siblings who are left to deal with the dysfunction, and grandparents who are left to take over care of the grandchildren.
Ms Ireland will run more programs at community centres across the peninsula in February and March in response to the demand in the region.
She said the free programs are designed to help the families and friends of ice users manage their challenging behaviours and develop strategies to support those impacted by ice use.
"Sometimes, in desperate situations, people will respond or do things that may not be helpful and may even inflame situations, so the training will show how best to respond when things do take a setback," she said.
"We show family members how to remain calm in difficult situations — to understand what is happening to the brain when someone takes ice and can by psychotic or start to hallucinate."
"This drug has such a wide-reaching consequences for families, and we see people who are  unprepared and unskilled to cope with the consequences of family members who use ice."
Ms Ireland said the programs, funded by the state government and presented by the Bouverie Institute, Turning Point and Self Help Addiction Resource Centre, included follow-up contact to provide ongoing support for families.
There will be five BreakThrough evenings sessions for families at Sorrento (15 February), Dromana (16 February), Rye (23 February), Crib Point  (1 and 8 February) and Mornington (9 March), and a one-day session at Rye for "frontline" workers.
To register see turningpoint.org.au or call 1300 660 068.