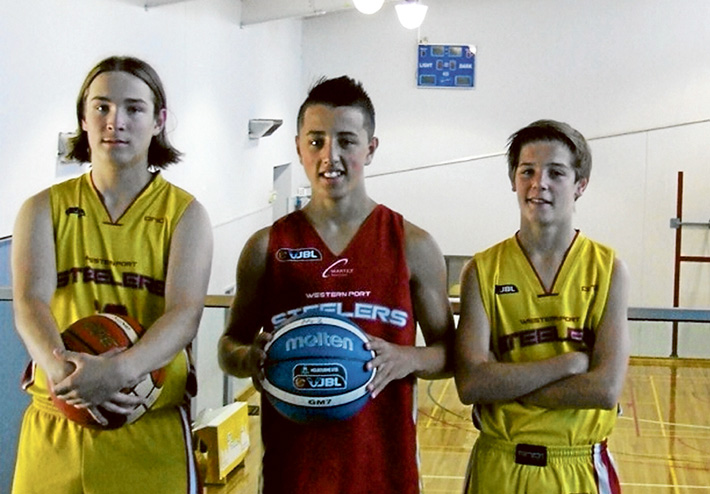 By Ben Triandafillou
THE Western Port Steelers have some promising young talent going through their club with junior basketballers, Beau Greenbury, Tyrone Wilk and Marley Thompson.
With 13 Grand Final victories and six Most Valuable Player Award's between them, the boys have clustered together an impressive cabinet of awards.
The juniors, who will be playing in the under-16 Boys division, are incredibly dedicated, training four to five times a week in hopes to eventually make it into the Big V Youth League.
Tyrone and Beau moved to the Western Port Steelers not long ago, playing their first season for the Steelers last year.
In 2015, Tyrone Wilk was the first athlete to be awarded a full scholarship to the Mornington Peninsula Sports Academy allowing him to participate in testing and several programs offered by the academy, an outstanding achievement.
Marley is going into his sixth season at Western Port and found his passion for the sport playing domestically in Rowville.
"I played domestic growing up, but I'm not originally from the Somerville area, I'm from Rowville. I played domestic over there and just loved it. Then moved here and started playing rep," said Marley Thompson.
The boys are now going through grading for the upcoming season which will commence on February 03 and are hoping to add another trophy to their cabinet.
First published in the Western Port News – 31 January 2017