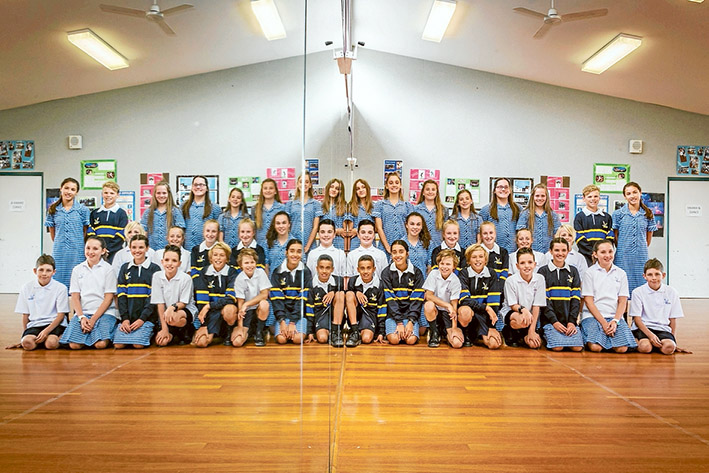 THERE'LL be a lot of familiar faces at Dromana Secondary College this term.
Among the 325 students in its 13 Year 7 classes are 11 sets of twins.
Fresh from primary school the twins had their first day of secondary studies on Tuesday.
Head of junior school Brooke Mollenkopf said 11 sets of twins was the most ever at that year level. Three sets of twins are identical.
But whether the twins sit side by side in class is up to their parents. "The parents know them the best so we go by what they say," Ms Mollenkopf said. "Often the twins have been together all through primary school and have the same friends, so they feel comfortable together."
But occasionally the reverse is true. "We once had triplets and their parents insisted they be put in separate classes all through high school – and they had a brother who was a year ahead."
The college's new year 7 area – which opened last week – can accommodate 300 students out of the school's total enrolment of 1460 on the 20 hectare Harrisons Rd site.
"We've got the space and the talented teachers and it all works," Ms Mollenkopf said.
First published in the Southern Peninsula News – 7 February 2017