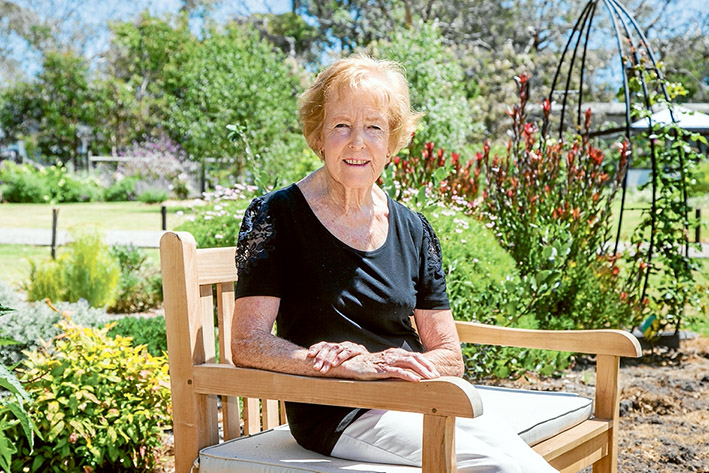 EARLY childhood teacher Lyn Knight has retired after 22 years at St Marks Uniting Church in Mornington – a playgroup that she started.
During that time she was said to have influenced hundreds of children and their families. "Lyn is such a special person and warrants recognition," said Katherine La Nauze, a mum who attended the playgroup for four years.
"The magic of Lyn Knight will dance with us for the rest of our lives.
"She provided a unique warmth and educational experience for children and their families at her playgroup."
Ms Knight said she started the playgroup because "there was a real need for young parents and their children to meet somewhere safe and welcoming".
"We had many new families here – some even coming from overseas – and I wanted them to feel comfortable; it was enjoyable and satisfying.
"Among some families I knew the eldest down to the youngest, and I value the friendships I had with their young parents."
Volunteer Dick Matthews said Ms Knight committed her time most days of the week for 22 years "even during personal hardship and only in the past year scaled down her days".
Ms Knight was renowned for incorporating key aspects of early childhood learning into play activities to enhance children's communication, speech and language, social and emotional development and motor skills, Ms La Nauze said. "She created a fun, caring and positive learning environment and encouraged creativity, imagination and openness to the community and world around us.
"She shared her love for animals and the garden, and always brought animals for the children to nurse and care for and made beautiful posies of flowers from her garden for the children to take home.
"She had an incredible way of making time for everyone and making people feel as though they belonged to something special. She had a wonderful way of subtly addressing the individual needs of everyone.
"Lyn was an inspirational teacher and a friend. She inspired volunteers to become involved and help families through the playgroup."
Ms Knight hosted past and present playgroup members to a picnic at her Dunns Rd, Mt Martha farm, on her retirement.
She continues to devote time to others, and donates all proceeds from the sale of eggs, flowers and vegetables from her five-acre farm to the Isabella and Marcus Paediatric Brainstem Tumour Fund.
"Children love coming to the farm to pick flowers and feed the animals," Ms Knight said.
"I love having them here. I love hearing them talk – that's something I will take away with me."
Families wishing to visit should call Ms Knight to arrange a time on 0414 598 974.