IT could be a scenario from Alice in Wonderland. One of those scenes where nothing lines up; there are plenty of angles but nothing is quite vertical or horizontal.
Some of the beach boxes at Mt Martha beach north defy gravity, they lean at odd angles, their feet (stumps) sit above the sand with concrete pads looking like ill-fitting shoes.
Other sheds are being undermined, threatening to topple onto the sand or into the back walls of other beach boxes.
At high tide walkers squeeze between the bathing boxes and a crumbling cliff, ignoring a warning sign out of necessity because there is no other dry sand left on the beach.
The situation has been like this for months and although Mornington Peninsula Shire has issued orders for the bathing boxes to be repaired and conform to building regulations, work is underway on few of the tilting structures.
The shire's municipal building surveyor David Kotsiakos says three demolition orders and 26 minor works orders have been issued "to make the structures safe for use this summer".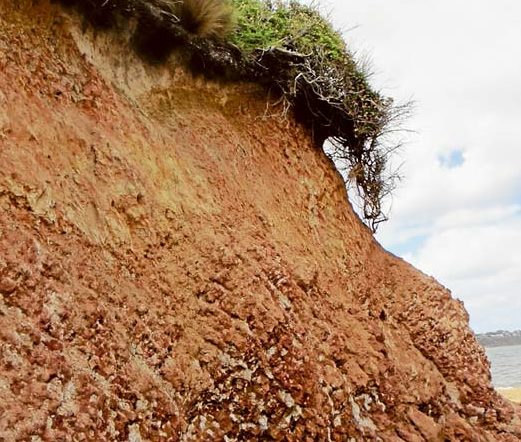 "Three sheds have been ordered to be demolished due to their condition and/or the unstable founding material. None of these sheds have been removed as yet, however they are in areas with lower public access," Mr Kotsiakos said.
"None of the sheds were seen to be in imminent danger of collapse warranting an emergency order therefore, given the constraints of weather, access and tides, the timeframes are reasonably liberal."
Mr Kotsiakos said council officers would eventually inspect the repairs "the orders will be cancelled".
A couple of hundred metres further up the beach there are no bathing boxes but the cliffs are crumbling.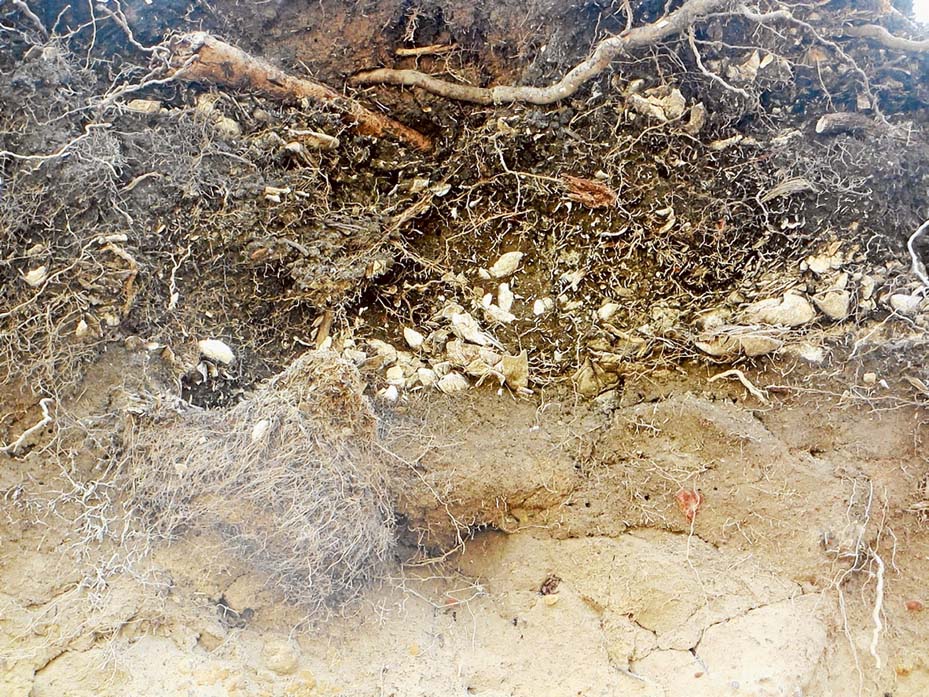 The shell remains of Aboriginal middens lie spread out at the foot of the cliffs alongside small native shrubs and grasses.
The cliff that lies between the beach and the busy Esplanade is slowly moving towards the sea, with the waves eagerly swallowing the clay that falls within their reach.
While cracks in the bitumen of the Esplanade are regularly filled it seems little can be done to stop, or even hide, the landslide taking place over the cliff out of sight of the traffic.