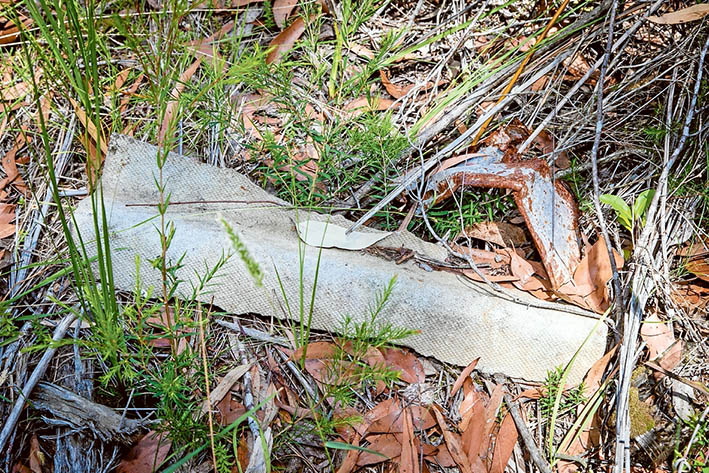 A SECTION of Buckley Reserve in Merricks has been cordoned off after asbestos was found to have been illegally dumped. The 40cm section of asbestos roofing was uncovered while workmen were clearing a fuel break. They believe it has been there for many years. It is not known if the piece is part of a larger dump nearby, but protocols mean the area must be cordoned off with tape.
"This small sample is at the low end of risk to the public but the area has been cordoned off to exclude public access and minimise any potential risk to visitors," Parks Victoria Northern Peninsula chief ranger Georgia Kerr said.
"A qualified contractor will be removing the sheet of roofing from the park." Illegal dumping of asbestos is said to be a growing problem in parks across Victoria.
"We work closely with the Environment Protection Authority to investigate and prosecute offenders," Ms Kerr said.
First published in the Western Port News – 7 February 2017