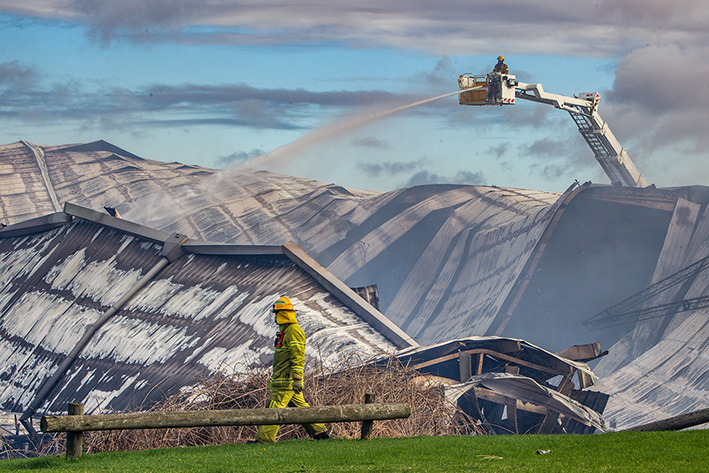 FIRE crews fought a "small" blaze at the Somerville Recreation and Community Centre on Sunday 5 February.
Detectives from the Somerville CIU are investigating the blaze which started in the kitchen and office area of the Edward St premises about 4.55pm.
Incident controller Jason Fevola said two officers used breathing apparatus to enter the building. He said office materials may have been used to light the fire which was restricted to benchtops.
The recreation centre and basketball stadium is being rebuilt after being destroyed by fire in May 2016.
A 14-year-old Somerville girl was charged with lighting the fire which destroyed the Somerville Community & Recreation Centre, causing damage estimated at $1.5-$2 million.
It was claimed the girl was one of four friends in a teen hangout under the stadium called "The Shack" when they lit a small fire to keep warm.
Somerville CFA was supported at this latest blaze by Baxter, Langwarrin, Tyabb and Hastings crews.
First published in the Western Port News – 7 February 2017