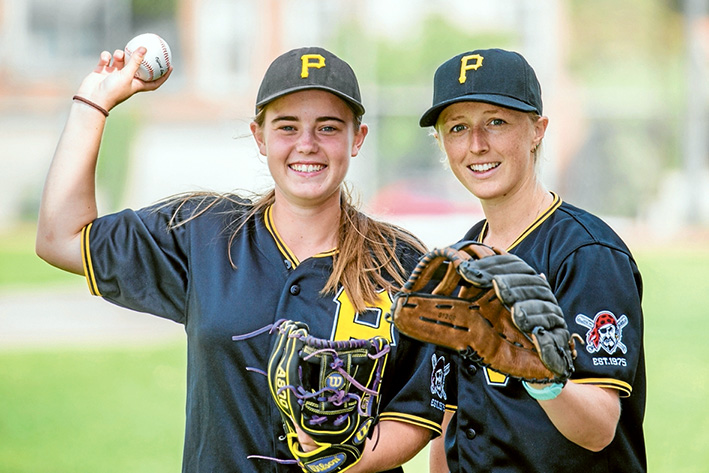 THIS year is proving to be a great one for the recognition of women in sport, and Mornington Pirates Baseball Club is hoping to get in on the action.
With the winter baseball season starting in April, Mornington Pirates Baseball Club is moving with the times and hopes to enter a team into the Dandenong Baseball Association's women's competition for the first time in its 42-year history.
The club already has several female players who play with the men's teams, but needs to recruit more to make up an all-girls' team.
Club vice-president Myles Dowsett said the closure of women's teams at several peninsula clubs in recent years meant women wanting to play at a competitive level had to travel to Berwick, Frankston, and Essendon or into the city.
He said the formation of a women's team playing under the Mornington Pirates banner would provide an opportunity for girls and women living on the peninsula.
"Girls are seeing the rise in popularity and recognition of women's sports and so it's a great time to field a women's baseball team for the peninsula."
Mr Dowsett said the club needed nine players to make a team, but hoped to recruit about 12 women across all skill levels and ages.
"You don't have to have a baseball background or even have a background in team sport, and we have training and coaching sessions," he said. "Baseball is one of those games that people can come into it without any specific skill, and you can definitely learn a lot as you play."
The winter baseball season runs April to August, with finals in September. Training starts early March. The women's team will be playing in a competition within the Dandenong Baseball Association on Sundays. Details: Myles Dowsett 0408 536474.