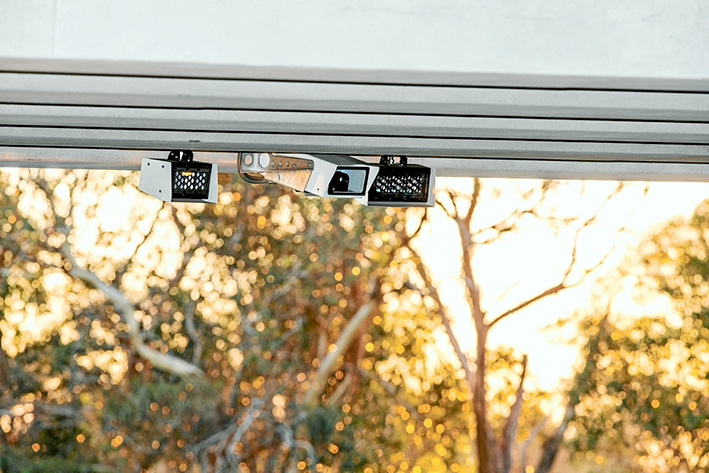 ROAD safety camera commissioner John Voyage is puzzled at the lack of "objective evidence" presented to him by motorists blaming their speeding fines on faulty Peninsula Link cameras.
Mr Voyage on Monday wrapped up the evidence-collecting part of an investigation which he wants to finalise in six-to-eight weeks.
His report will then go to Police Minister Lisa Neville.
Controversy has raged over the costly speed readings for months, with social media besieged by complaints that the fixed cameras were just inaccurate revenue-raisers. Those at Eramosa, Cranbourne and Loders roads came in for special criticism.
Angry drivers formed the Peninsula Link 108 group to complain about their fines, with most clocked at a contentious 108kph. They disputed the readings, with most saying they were driving on cruise control set at the 100kph speed limit.
There is even talk of a class action to recoup fines and lost demerit points.
Mr Voyage's role is to independently monitor the road safety camera system, and to ensure all fixed and mobile road safety cameras are operating accurately and reliably.
So, when he began an investigation into the accuracy of the Peninsula Link cameras he could have expected an avalanche of evidence backing up the drivers' claims.
"For about four months I have been inviting members of the public to provide me with objective evidence," he said.
"I have repeatedly [called for] dash-cam footage or GPS data of trips or FineMate app tracking, or alleged infringements by drivers of trucks with speed limiters."   
But, as of Friday, he had received virtually nothing. "I have received one person's edited data log and nothing else," he said.
"I am surprised that the public consultation process has not revealed any other objective evidence."
First published in the Southern Peninsula News – 21 February 2017