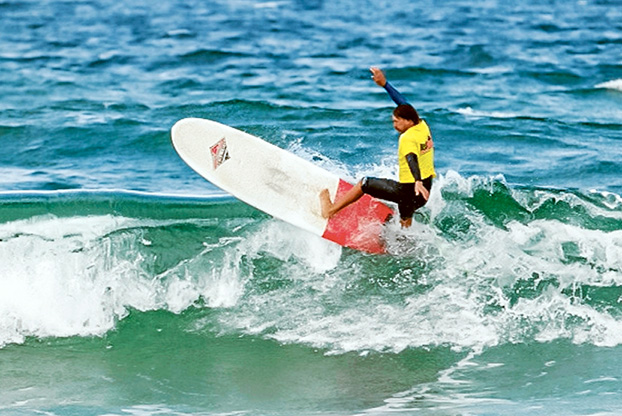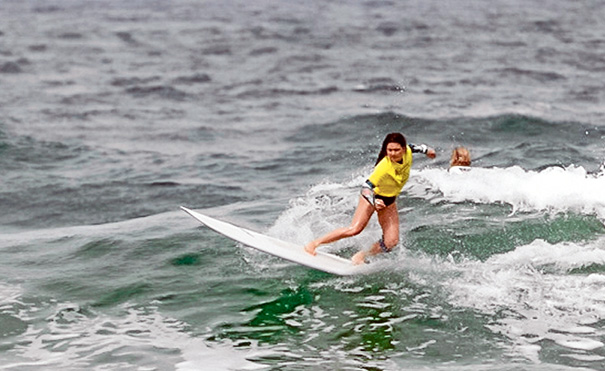 IT was a weak, inconsistent beach break, and the wind wasn't favourable, but the Maladiction surfers were not about to be wiped out when it came to their February contest.
Club president Greg Lloyd described the conditions at St Andrews Beach (near Rye) as "challenging".
Formed 20 years ago this October, the club's riders favour long, Malibu surfboards and the stylist surfing made possible with a large deck area, although there is a contest division for "retro" short boards.
Any former members who would like to be involved in Maladiction's 20th celebrations can contact club president Greg Lloyd through the Facebook site or by emailing greg@surfstoked.com.au or maladictionlongboarders@gmail.com
Results:
Open First Division – Rhys Collins, 1; Tomy Bellisai, 2; Ben Pitts, 3. Open Second Division – Joe Bonato, 1; Dean Campbell, 2; Tina Balland, 3. Open Third Division – Steve Jones, 1; Andrew Sematas, 2; Brendan McCafferty, 3.
DSA at Inverloch
THE Disabled Surfers Association Mornington Peninsula branch held its first event at Inverloch on Saturday 11 February with more than 50 surfers and 100 volunteers.
"It was epic. Absolutely epic," DSAMP secretary Bill Hallett said.
The large turnout at Inverloch followed the cancellation of surfing at Pt Leo on Saturday 14 January, although participants and volunteers were made welcome with a barbecue at the Point Leo lifesaving club.
The next DSAMP surf day is scheduled to be held at Point Leo on Saturday 4 March, with registrations open from 10am.
On 1 April (April Fools' Day) the DSAMP and Maladiction will hold a teams' surf day at The Pines beach (Atlas) Shoreham.
"This is not about being a good surfer – you could lose points for that – it's about leaving your dignity on the beach and having a giggle," Mr Hallett said.
Entry is $200 for each four-person team and surfers will ride the "soft" surfboards used at the annual events run by the DSAMP.
As well as surfing ability, points will be awarded for surfers' costumes.
Prizes for the DSA Champs Surf Competition include $2000 in Jetstar travel vouchers; a Trigger Brothers surf pack; and dinner for four at Stillwater, Crittenden Estate from Peninsula Speech Pathology Services.
Details and team registration at firstreef.weebly.com
First published in the Southern Peninsula News – 21 February 2017