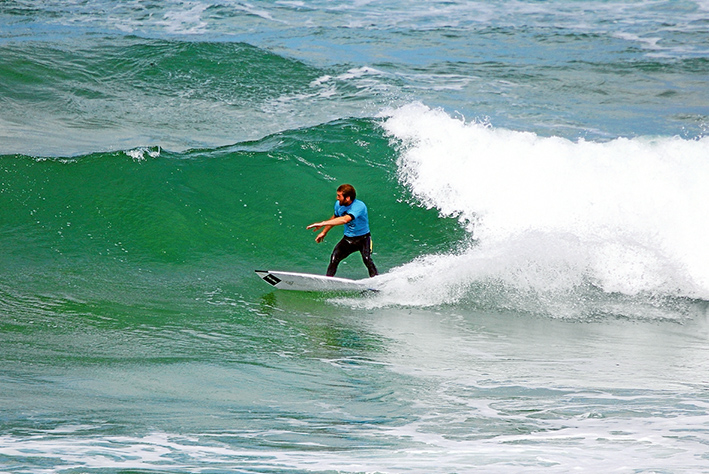 PENINSULA Surfriders Club started its 2017 season with a contest at Rye in small, choppy surf.
Despite the conditions on Saturday 11 February, secretary Jane Featherston said "impressive performances" and "great ocean management skills and wave knowledge" were shown by surfers in the female and under-13 divisions. Charli Wookey won the girls' event and Taj Barber the under-13s.
Winners in the four older age divisions were Calum Nicolson (over 28), Andrew Hyde (over 35), Darren Bird (over 45) and Gavin Duffy (over 55).
In the Cadet final (under-16s) Max Burton defeated his older rivals, adding 2000 points towards his season aggregate. Will Antonie won the under-18s and Brett Ryder the Open B.
The Premier Open A division saw Adam Morris triumph in a field of 42 surfers. It was his first win after 10 years in the division.
The club's junior development program – PSC Supergroms – was held in windy conditions the following day (Sunday 12 February) at Crunchy Point, Point Leo.
The next Supergroms (under-9 to under-15) event will be on 26 March and the next club aggregate event on 18 March.
Details: www.psc.org.au.
First published in the Southern Peninsula News – 21 February 2017