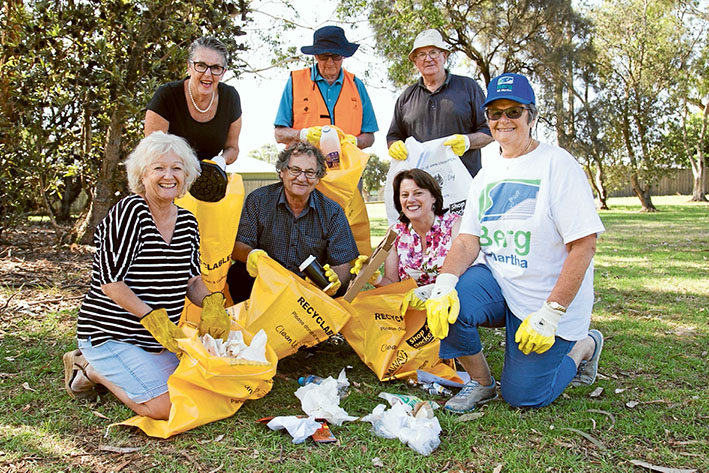 MORNINGTON Peninsula residents are being urged to help clean up designated sites on Clean Up Australia Day, Sunday 5 March.
The national clean-up day has been running 27 years and last year on the peninsula saw more than 30 cubic metres of rubbish collected from 25 clean-up sites.
Nationally, there were 682,000 volunteers who removed an estimated 15,600 tonnes of rubbish from 7117 sites.
"Clean Up Australia Day gives you an opportunity to register online and join hundreds of other volunteers to help better our peninsula," Mornington Peninsula Shire mayor Cr Bev Colomb said.
The shire helps coordinate collections at the various sites and removes rubbish.
To register a site, visit cleanupaustraliaday.org.au or call 1800 CUA DAY for more information.
Sport and community groups have already registered to clean up beaches and reserves at Mt Martha.
SEA Shepherd, BERG Mt Martha, the yacht and lifesaving clubs and Mt Martha Rotary will do their bit to clean the beach from mid-morning to mid-afternoon.
Mornington Cinema in Main St will screen Plastic Ocean, 6.15pm for 6.30pm, Wednesday 22 February. The Sea Shepherd-backed documentary has been recommended by Sir David Attenborough.