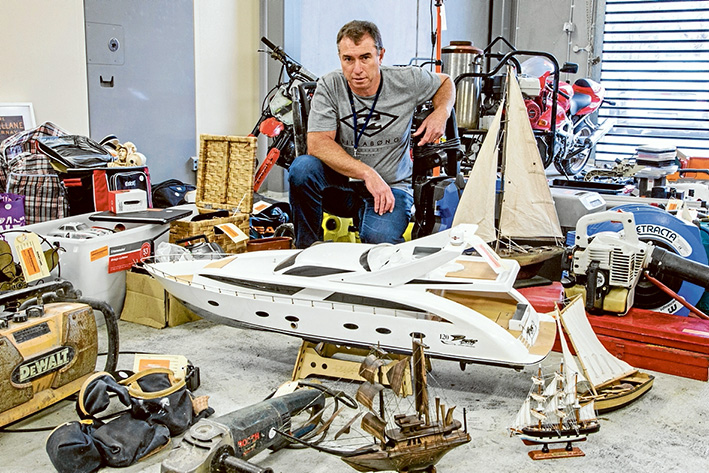 MORNINGTON Peninsula detectives are appealing for help in reuniting swags of allegedly stolen booty with its rightful owners after a Hastings man was arrested last week.
Detective Senior Constable Rohan Brock said the man, 36, was facing numerous charges over burglaries and break-ins at homes and building sites in Somers and surrounding areas over the past few months.
He was arrested on Thursday 16 February and remanded to appear at Frankston Magistrates' Court next month over the theft of up to 50 items.
A search of the man's house found an array of tradie and household tools and equipment, including welders and drop saws, household items and electrical items, model boat and yachts, motor bikes, and antique collectibles, including an antique telescope.
Those wanting to claim items should call Detective Brock on 5978 1300.