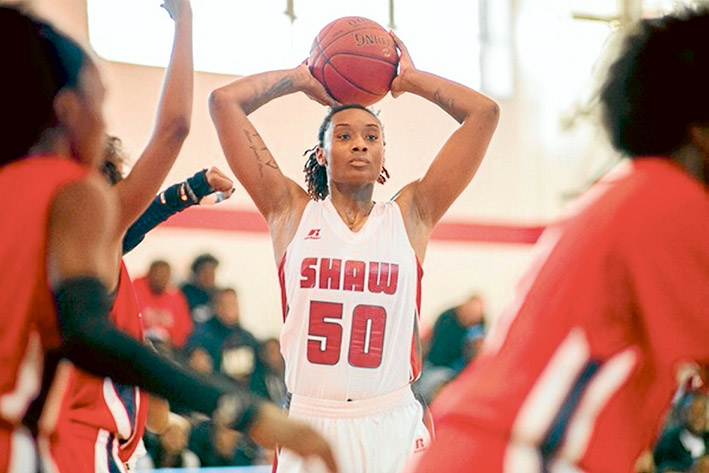 By Ben Triandafillou
THE Westernport Lady Steelers have finalised their squad after recruiting an exciting American talent, Eboni Ross, as well as another two players for their upcoming 2017 Big V Season.
The Steelers have landed their biggest signing for 2017 with the addition of Eboni Ross from Shaw University/North Carolina A&T. Renowned for her defensive prowess in the American Collegiate system, Eboni, who stands at an imposing 6'3", has plenty of experience playing professionally in Turkey as well as having a very successful Collegiate career.
A true team player, Ross is looking forward to the season ahead and will add a much-needed presence in the paint that the Steelers currently lack.
"She adds the one thing we've been lacking, which is a serious interior presence," coach Mark Holman said.
"We have speed and length everywhere else, but Eboni will bring us an 'X factor' when she's out there, that few other teams have the luxury of. The entire team is looking forward to having her here."
Eboni arrived in Melbourne last Wednesday (22 February) and began training with the team on Thursday night.
"I am excited to be joining the program. This upcoming season I hope to reach the playoffs and have an opportunity to get a championship that I've never won," Ross said.
"My ability and passion as a post player have always been my assets. Most times I look for my teammates before I look for my own offence. I am a very unselfish player and love making plays for my teammates.
"I would hope to bring some more experience, dominance and toughness to the team. And I would hope my new teammates will help me develop even more as a player because there is always room for improvement. Most importantly I hope to have an amazingly, enjoyable and successful season."
The promising Steelers line-up will also have two local women, Dallas McGuire and Tamara Hewish, joining the roster.
McGuire will be making a return to her local club after spending several years out of the game overseas in America and will provide a solid pass first, point guard for the Steelers.
Whilst Hewish, a former Chelsea Gulls player, was welcomed to her new club at the Steelers and with her perimeter shooting and quick-running game will be a major help to the team. Tamara has played both seniors and participated in the Youth League competition, where her athleticism and scoring touch has been troublesome for the opposition.
With the addition of their young talent, the highly anticipated Steelers women's team is set for a bright season with their now complete roster.