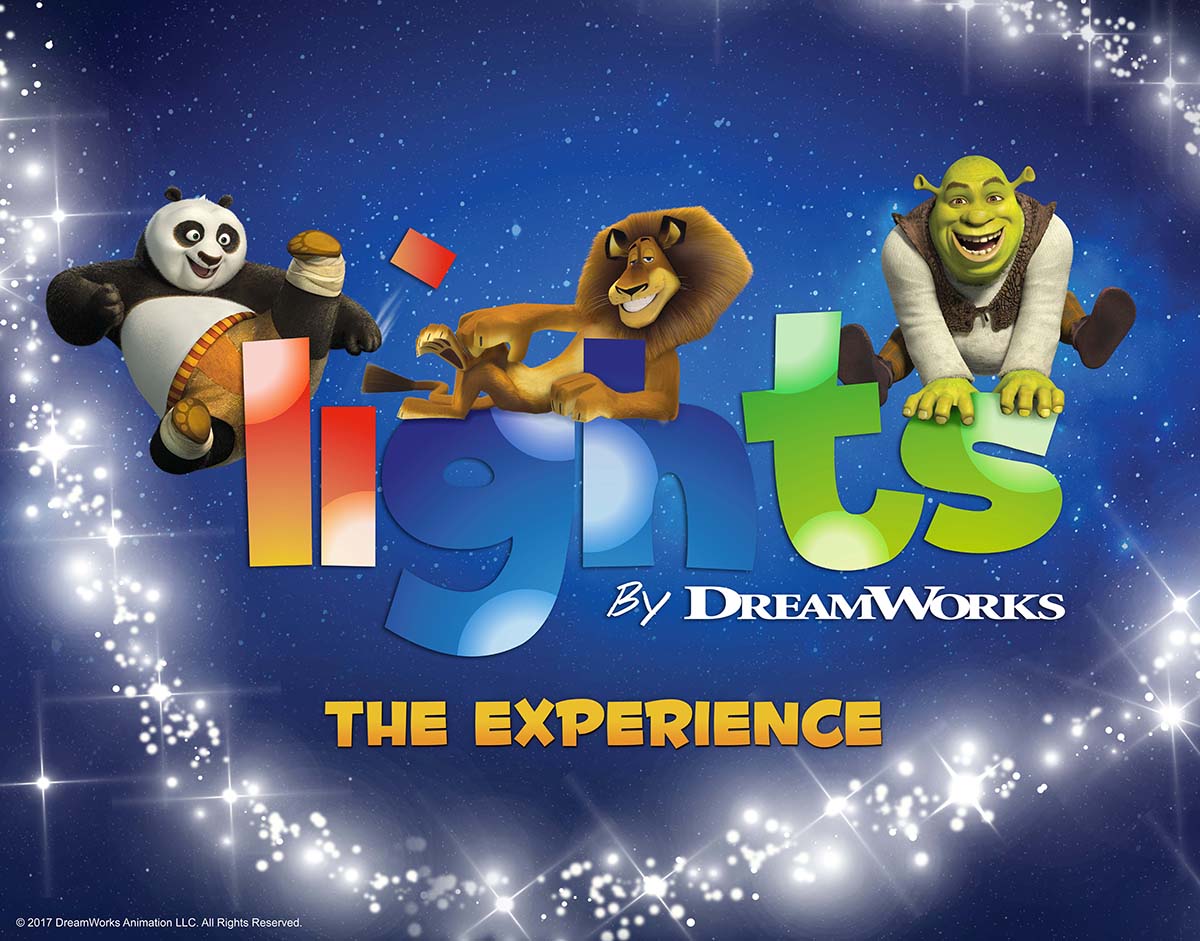 SHREK and Kung-Fu Panda will light up Rosebud's Foreshore Live Under the Big Top  from 25 March until 30 April this year at an Australian-first exhibition of some of DreamWorks Animation's best known characters in a large-scale lantern experience.
Lights by DreamWorks – The Experience is an interactive, walkthrough experience for all ages and is set to run for 30 days and attract more than 150,000 local and international visitors who will marvel at more than 100 of DreamWorks' characters brought to life.
Modelled on the traditional Chinese Lantern Festival, Lights by DreamWorks features huge illuminated figures familiar to the fans of the Shrek, Kung Fu Panda, How to Train Your Dragon and Madagascar movies.
"It's very exciting to be able to bring our wonderful lantern experience to Australia for the very first time. We're looking forward to seeing eyes young and old light up when they experience our large scale illuminated characters for the very first time in such a beautiful part of Victoria," said DreamWorks Consumer Products Country Director Jo Pascoe.
Visitors to the exhibition will also be treated to a variety of scenographic pieces, LED furnishings, themed technology and learning zones, an immersive cinema experience and an animatronic dragon.
The Andrews Labor Government is supporting the event through the $20 million Regional Events Fund, which funds the biggest events in regional Victoria, attracting visitors from far and wide.
"The Lights by DreamWorks – the Experience is an event for the whole family. We can't wait to bring this spectacular event to Victoria," said Lights by DreamWorks, Event Director, Keith Brown.
Lights by DreamWorks – The Experience opens 25 March – 30 April.
Tickets are now available at Ticketmaster or by calling our Booking Office 1300 307 740. www.dreamworkslights.com.au
*Tickets to be collected from our Mornington Office.