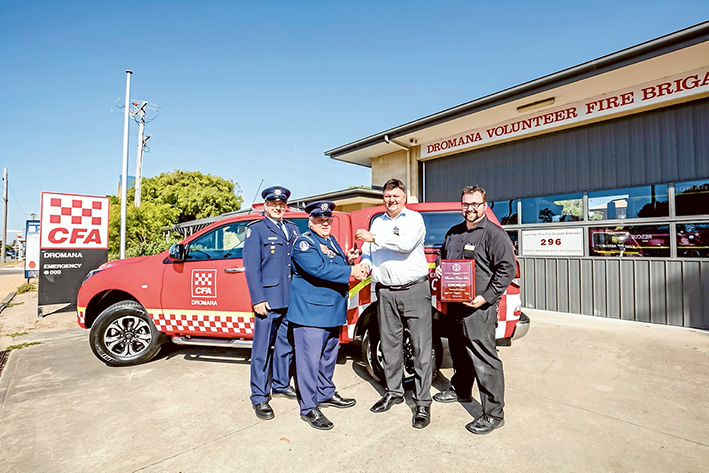 A DROMANA supermarket's generosity has paid dividends for Dromana Fire Brigade, which has received more than $300,000 in donations through the Ritchies Community Benefit Program.
This makes the brigade the highest individual CFA recipient of the supermarket chain's fundraising program.
"The unique program has provided significant financial support to our brigade," brigade captain Timothy Desmond said. "The money came from generous community members who chose Dromana Fire Brigade as the recipient of a percentage of their shop."
The money – which goes directly to the brigade – was spent on a utility, one of five cars the brigade has been able to buy since 1999 at a total cost of just under $200,000.
Ritchies CEO Fred Harrison handed over the keys to the new car at Dromana Fire Station last week where he was given a tour by the members.
"From the day we launched our CB program, the local brigade was incredibly proactive in the community. I am delighted we have been able to support them in a meaningful way," Mr Harrison said.
Captain Desmond said the car would support rescue calls within the peninsula and Western Port group boundaries. It will also be used by members to attend meetings and training, including at the CFA's Sale campus – a 500km round trip.
The 60-member volunteer and rescue brigade responds to around 300 calls a year.
First published in the Southern Peninsula News – 28 February 2017