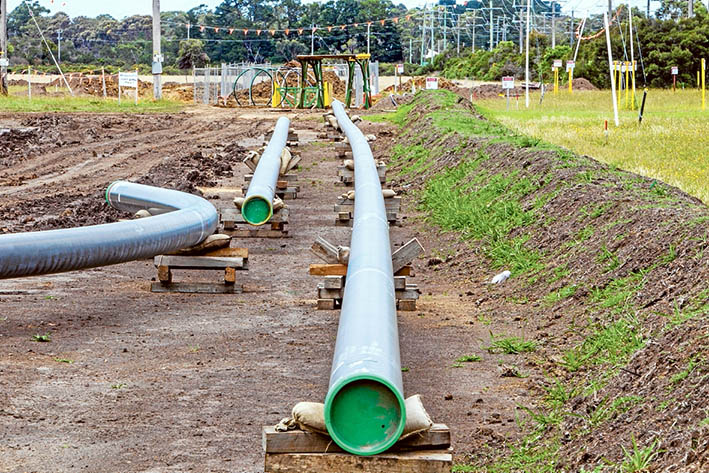 A NEW 187-kilometre pipeline bringing crude oil and condensate from Esso's plants at Longford in Gippsland to Long Island Point at Hastings is nearly finished.
"The pipeline is a critical piece of infrastructure that will allow the continued delivery of crude oil and condensate, and will also ensure that natural gas from our offshore Gippsland operations continues to flow to households and businesses," spokesman Travis Parnaby said.
Construction began in January last year and, so far, 176 kilometres of the 187 kilometre pipeline has been laid. The pipes are visible from Frankston-Flinders Rd on the way to Hastings from Tyabb.
Construction is expected to end mid-year with the pipeline being commissioned later.
"The replacement pipeline represents another significant investment in the continuation of our Gippsland operations, which have provided crude oil, condensate, LPG and natural gas to the Australian market since 1969," Mr Parnaby said.
Esso was in the news last week after soot-laden emissions from its smoke stacks caused black smoke trails over Hastings and Western Port.
The smoke was caused by scheduled maintenance work resulting in larger than usual flaring from its site. Flaring is a safety mechanism that burns excess hydrocarbons causing lots of smoke, which raised eyebrows on a day of total fire ban.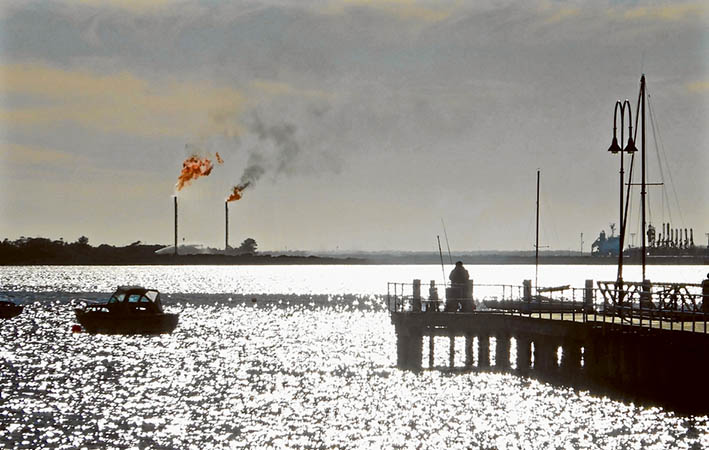 The EPA's southern metro manager Marleen Mathias said the authority was aware of community concerns about "visible smoke and flames coming from Esso's Long Island Point".
She said the EPA had inspected the site and confirmed the company was "compliant with its licence for air emissions".
Westernport and Peninsula Protection Council secretary Karri Giles said it was "high time Esso upgraded [its] plant to lower the emissions".
"Here we have black smoke by day and a rosy glow seen for kilometres at night. We appreciate the LPG that Esso provides, but when the Hastings community sees that 1970s technology is being used, we wonder if anything has been done since then.
"It is time for Esso to fit some new technology to capture and filter excess gas.
"They should employ the available technology that is used elsewhere.
"Don't the Hastings community and the environment of Western Port, an international Ramsar site, deserve second-best practice or even best-practice?
"The highest profit possible shouldn't be the priority: surely lowering greenhouse gas, and sooty, dirty emissions, should be a priority for Esso, too."