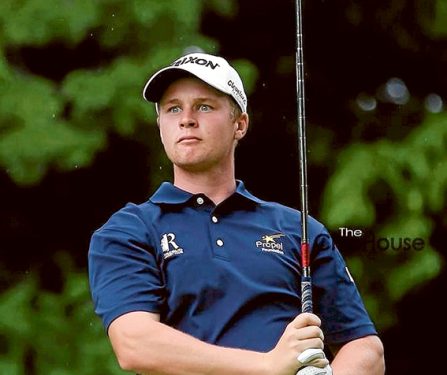 By Ben Triandafillou
ROSEBUD Country Club member, Andrew Schonewille, has recently joined the professional ranks after a very impressive amateur career on the Australian circuit.
Schonewille's amateur career was far from ordinary leading a Victorian Open after the second round in 2014 and receiving a full scholarship for the 2016 Victorian Elite Squad.
Schonewille is currently in New Zealand for a couple of weeks competing in the ISPS Handa New Zealand Open with fellow Rosebud professional golfer, James Marchesani.
Marchesani has noticed considerable improvement in Schonewille's game over the years and is impressed with his transition to a professional golfer.
"We grew up playing together and he's come quite a long way.  Coming back from the U.S. he has improved a lot. He led a Victorian Open as an amateur and has made the transition to a pro very well," Marchesani said.
The pair are coming off the back of a successful Victorian PGA Championship where Marchesani finished tied third, just five shots off the leader, with Schonewille finishing T23.
Learning to play golf since the age of ten, Schonewille is thrilled that he has finally made it to the professional ranks with all his hard work paying off.
"Turning pro would have to be the biggest moment so far as you've spent so long as an amateur and it's great to finally turn pro and have that title. I'm now able to play in Pro-Ams, the Victorian Open and Tier Two events so it definitely gives me more options," Schonewille said.
After the New Zealand tournaments the pair will be entering the $11,000 Rosebud Country Club Pro-Am on Thursday 23 March and are hoping to make an impact in front of their home crowd.
"Hopefully I am playing well and all sticks on the day. It'll be great if I can win a pro-am in the home town, so definitely looking forward to it."
The Pro-Am is the showcase tournament for the club and is an event the locals have wanted to win from a young age.
Schonewille will be playing in the Pro-Am for the first time as a professional golfer while Marchesani is hoping his experience can prevail and improve off last year's result.