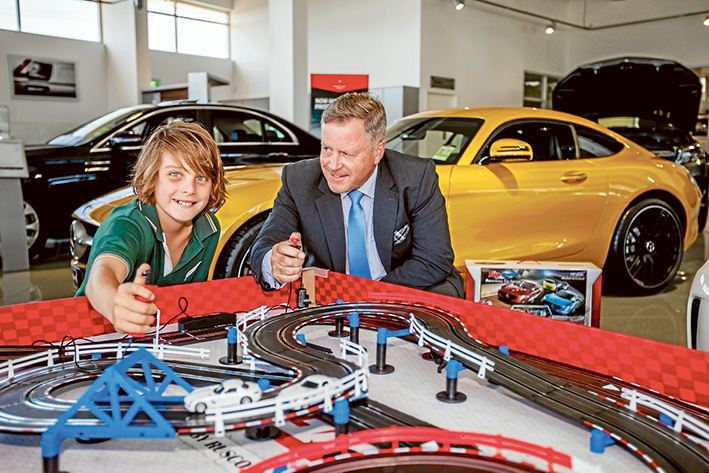 A MORNINGTON boy who was stung by a stingray at a Rosebud foreshore camp and then had his bike stolen the same night has had his faith in human nature restored.
James Gardner, 12, stood on the stingray while standing knee-deep in the bay and received an excruciating sting, Friday 24 February. Mum Fifi, who rushed to help him, said the normally tough young man was "beside himself with pain".
But then, to make matters worse, his valuable Pilgrim BMX bike and several other bikes owned by campers were stolen by young thieves – who had the cheek to try to sell them at a nearby skatepark the following day.
Rosebud police confirmed last week that the bikes had been recovered, including James's pride and joy, but not before a generous offer by Mercedes Benz Mornington dealer-principal Chris Thoday to replace the stolen bike.
With the bike now safely back home and sharing James's bedroom instead of the garage, Mr Thoday's generous offer was gratefully declined by Mrs Gardner who said: "The fact that people are willing to be so generous is wonderful.
"It was a lovely gesture and James was really humbled by the offer."
So, instead of replacing the $200 bike, Mr Thoday did the next best thing: on behalf of the dealership he presented James with a Mercedes Benz slot car set.
Anyone with information on the thefts should call Crime Stoppers 1800 333 000.