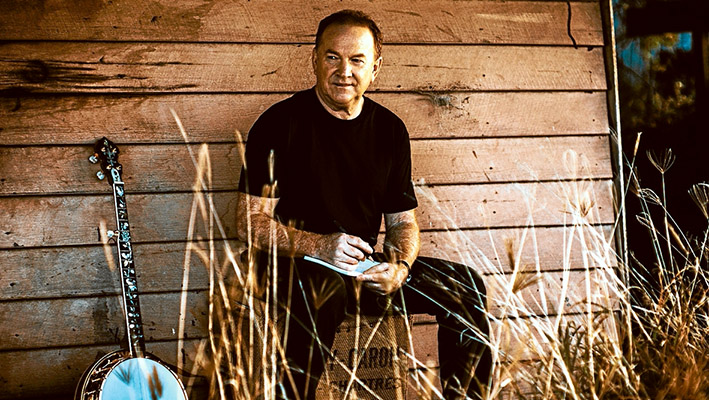 The celebration of Graeme's '60 Summers' album continues as he heads to Frankston Arts Centre on Thursday 23rd March.
He recently had three nominations for the 2017 Golden Guitar Awards held in Tamworth on Saturday January 28. The song 60 SUMMERS is nominated for Single Of The Year, Video of The Year and APRA AMCOS Song of the Year.
This album has had the longest continuous run in the ARIA Top 40 Album Chart of any Australian  album newly released in 2016.  The latest single, MT EVEREST is currently sitting at #20 on The Music Network Country Airplay Chart and #14 on the Country Music Channel video chart and still on the way up!!   The video of this single was shot in Graeme's home town, Mackay.
Throughout the two-hour+ show, the iconic singer-songwriter and his incredible five-piece band perform a selection of hits, new songs and fan favourites inspired by his best-selling album '60 Summers: The Ultimate Collection'. The 37 track double-album set was released on Graeme's 60 birthday earlier this year
The album reached #1 on the ARIA Country Album chart while the lead single, also entitled "60 Summers", spent three weeks at #1 on The Music Network Official Country Airplay chart. These new career milestones are all the more remarkable given that throughout Graeme's 40-year career he has amassed album sales in excess of 400,000 units across 19 albums released to date and his catalogue has spent a combined total of 757 weeks (over 14 years) on the ARIA Country Album chart.                                                 
Graeme commented "I am thrilled that after 40 plus years in the music business and 60 years of life I have the opportunity to achieve new milestones and I look forward to sharing my thanks with some of the friends & fans that make these things happen when I hit the road for the '60 Summers' tour".
Join Graeme 'In Concert' celebrating his outstanding career in an evening jam packed with landmark songs and unforgettable performances.
Graeme Connors will be at Frankston Arts Centre – Thursday March 23.
Tickets at www.thefac.com.au or call (03) 9784 1060