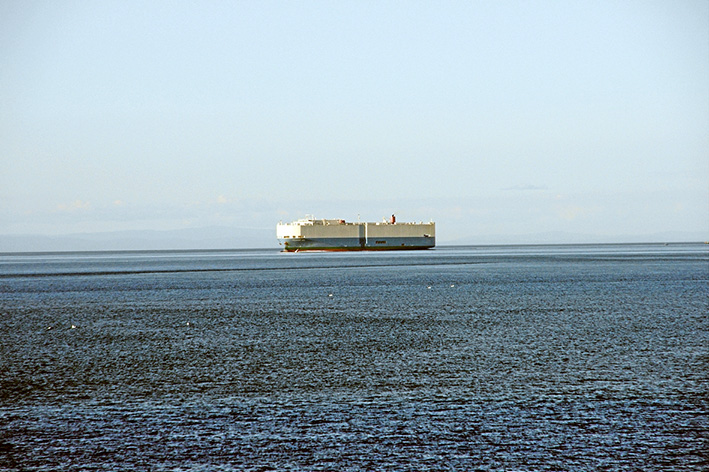 THE latest "discussion paper" released by Infrastructure Victoria estimates building a container port at Hastings will cost more than double that of developing a new port at Bay West, inside Port Phillip.
Using scenarios based on ships capable of carrying either 14,000 TEU (based on 20 foot long containers) or 18,500 TEU, the paper puts the cost of developing Hastings to handle nine million TEU a year brought in by the smaller vessels at $12.8 billion; building Bay West for the same number of containers is $6.14 billion.
When the larger ships are taken into account, costs at Hastings go to $12.9 billion as opposed to $6.4 billion at Bay West.
Taken to their ultimate third stage of development, a container port at Bay West would require close to 30 million cubic metres of dredging and 47 million cubic metres for Hastings.
The Bay West proposal near Werribee involves using dredged material to build an "island".
Material dredged from Western Port would have to be dumped 50 kilometres offshore in Bass Strait, with 18 million cubic metres of suitable sand then being brought back from the same area for reclamation works.
The 30 kilometres of shipping channels into Western Port will need 2.6 million cubic metres of dredging to accommodate the larger ships (18,500 TEU), but the actual port area will require a further 21.6 million cubic metres of dredging.
The Bay West/Hastings comparison is designed to help the state government choose one of the two sites for the state's next container port.
Infrastructure Victoria states that while it might be "technically possible" to increase capacity at the Port of Melbourne "by four or five times" it is also working towards finding a "tipping point" as to "when it may be more practical to create additional port capacity at a second container port".
As it edges closer to recommending either Hastings or Bay West as the site for a second container port, Infrastructure Victoria has ruled out Geelong or Portland.
With a required lead-in time of 15 years for planning and construction of a new port, the government agency is set to make its preferences known to the state government in May.
The paper released earlier this month by Infrastructure Victoria, states that modelling has shown that up until 2066 there will be no problems handling the number of ships expected to pass through The Heads into Port Phillip.
"If growth in ship numbers were to continue as forecast then the ultimate capacity constraint would not be reached until sometime in the mid-2100s," the discussion paper states.
It cautions that if the largest container ships are to use Port Phillip, the Great Ship Channel will need to be widened from its present 245 metres to 425 metres; the entrance to Western Port would need "some realignment".
Infrastructure Victoria CEO Michel Masson said the body of evidence is the result of many months of technical investigations and engagement with stakeholders and local communities.
"We have used existing studies, undertaken new technical investigations and consulted with key stakeholders and local communities over the past six months to develop this evidence base on when we might need a new port, and where it should be located," he said.
"This is not our advice to the government, it is the information, data and analysis we have collected to date."
Westernport Peninsula Protection Council secretary Karri Giles said the amount of dredging needed for a container port at Hastings was "more than double Port Phillip Bay's infamous channel deepening".
Western Port would be "permanently muddy".
"Infrastructure Victoria thinks the main reason to build a second container port is in case retailers want to bring in goods in the world's second biggest ships. Most right thinking people here would rather the ships fit the port than build a whole new port to take bigger ships," Ms Giles said.
The discussion paper and technical reports are at yoursay.infrastructurevictoria.com.au/ports