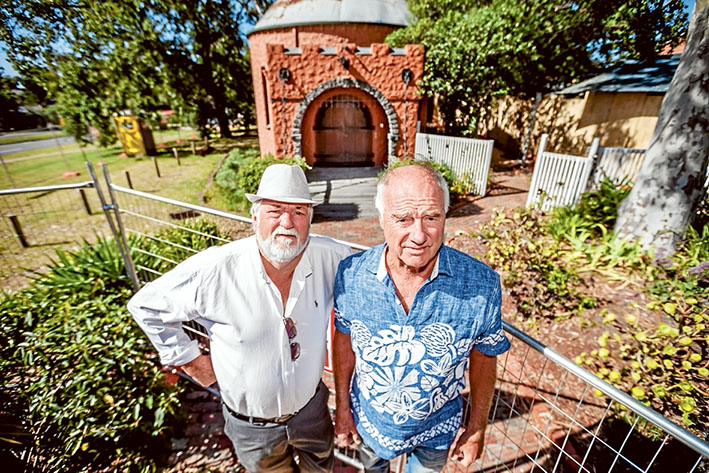 PRESSURE is mounting to stop demolition of the iconic building that once housed Manyung Gallery in Mt Eliza.
More than 400 people signed a petition in just three days to prevent the loss of the building.
Mornington Peninsula Shire Council has approved plans to turn the Nepean Highway site into a childcare centre, but demolition orders were put on hold until 31 March after the owner of  neighbouring Licciardo's Bar and Grill, Rob Licciardo, took the matter to the Victorian Civil and Administrative Tribunal.
Archaeologist and Mt Eliza resident, Peter Jupp, who organised the petition, said the building should be recognised for its historical and architectural significance, and he planned to approach Heritage Victoria to attempt to have the building heritage listed.
Mr Jupp said many artists would join a demonstration to save the building at 2pm on Sunday (26 March).
"This is an iconic building because of its architectural importance and its association to the Montsalvat era, but it has also been a very important part of the artistic development of the peninsula, with many, many artists having strong connections to the gallery," he said. "If you want to build something you're required to put up notices and people can make submissions, but it seems there's no similar public consultation required when it comes to demolition."
Mr Jupp said the support from the public had been overwhelming, with hundreds of peninsula residents and visitors reconnecting to the building and its importance as a part of the peninsula's history.
Peninsula artist Terry Hadler, artist-in-residence for more than 14 years when Manyung Gallery was a tenant in the building, says it was purpose-built as a gallery in the 1960s and should be recognised for its importance in fostering and supporting artists.
"I have taught hundreds of artists from the site and it's been an important part of the area's artistic history," he said.
Mr Hadler said the building itself, with its distinctive dome turret, beautiful stained glass by peninsula artists Ted Moran, and courtyard with feature brickwork, was outstanding, and a "desired exhibiting location" for artists around Victoria for many years.
Mornington Peninsula Shire did not respond to requests for comment.