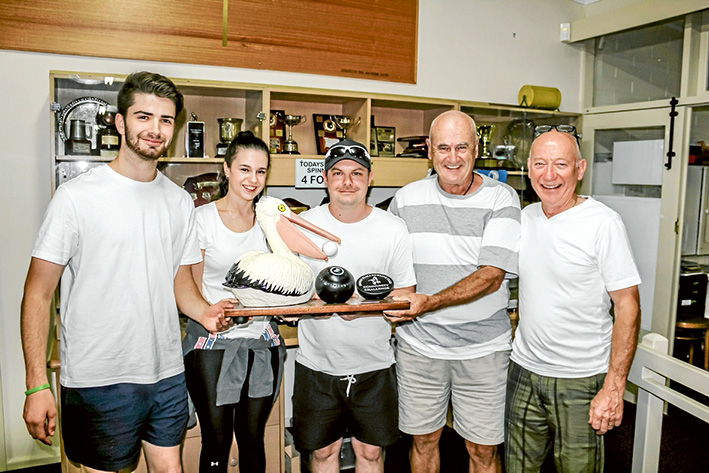 THIS year's six-week team challenge at Mt Eliza Bowls Club attracted 26 teams, up from 10 when the competition began last year.
Coordinator Gordon Sanders said residents had embraced the idea of competing in 45-minute games, which allowed friends and families to enjoy the social and competitive side of the game, even with little former experience.
He said the club had recently installed two synthetic greens with lights, and started the challenge to recruit players and make the most of the warmer days and evenings while they lasted.
"We got 26 teams this year, which meant more than 100 non-bowlers filling our greens every Tuesday night."
But with team members being allowed to change each week, the total number involved exceeded 150.
Mr Sanders said last Tuesday was the final night of the event, with the team on top of the leader board getting the "dubious" honour of having their name added to the trophy – a large porcelain pelican nesting on a bowl and with a bowls jack in its mouth, now on show at Mt Eliza Bendigo Bank.
He said many of the competitors had developed good skills and were now asking "what are we going to do on Tuesday nights after next week?"