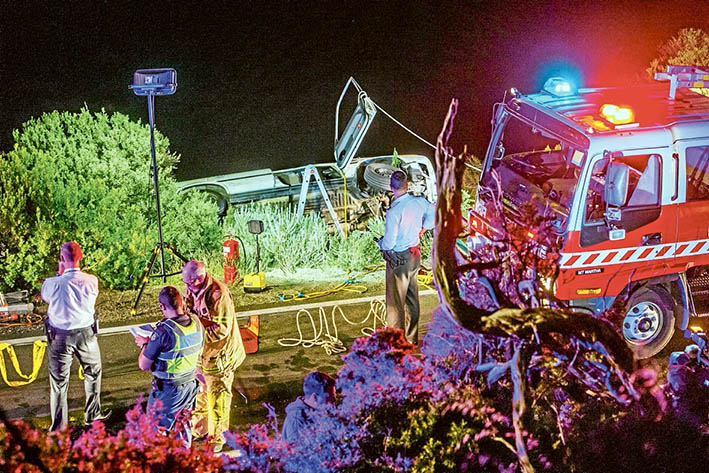 A P-PLATE driver who crashed on the Esplanade, Mt Martha, Sunday 12 March, was lucky not to have plunged 50 metres onto rocks.
Roadside vegetation snagged the Holden Apollo's axles after the driver, 19, of Dandenong, lost control while reportedly racing up to six other cars on the narrow, winding road, at 9.30pm. Although it has a designated 60kph limit, police believe he may have been going much faster.
Police, ambulance and CFA trucks rushed to the scene and used ropes to prevent the car from falling over the jagged clifftop with the man still trapped inside. He was later treated for cuts and abrasions.
Mornington police said the man is expected to be charged with various traffic offences.
Anyone with information is urged to call Crime Stoppers 1800 333 000.