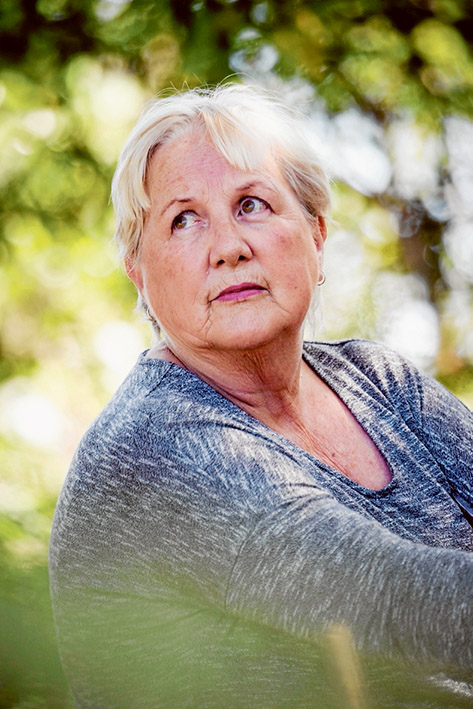 IT wasn't a bird. It wasn't a plane. People in Westall who saw an unidentified flying object hovering over the suburb in 1966 are still sure they saw something extraordinary and unexplained on 6 April that year.
A flying saucer-shaped object was seen by more than 200 witnesses in broad daylight including schoolchildren and teachers at Westall Primary School and Westall Secondary School.
'The Westall Incident' as it came to be known has long fascinated UFO watchers and some of the eyewitnesses on that April day five decades ago will gather to recall the strange events surrounding the mass UFO sighting.
Rosebud resident Marilyn Smith will join others who saw "a silver flying saucer" hover and fly overhead in 1966 to "recount their own personal experiences of the day and reflect on what it means to them today" at Screening of Westall '66: A Suburban UFO Mystery in Parkdale.
Mrs Smith, who works at Frankston Hospital in pathology, has often thought about the day, at the age of 14, when she and her school friends saw the UFO.
"It all began when a girl burst into our classroom and screamed a UFO had landed nearby," she said. "The teacher told us all to stay in class but then the bell rang so we all ran outside. We saw a silver flying saucer hover then take off at great speed."
She said a Channel 9 TV news crew visited Westall Secondary and spoke to students in the aftermath of the incident but a news report never aired and footage has never been found amid theories of a cover-up by authorities.
Several people claim "military people" visited eyewitnesses and warned them to keep quiet about what they had seen over Westall.
The Victorian UFO Action group will host a screening of a documentary about the incident following by a question and answer session from a witness panel including Mrs Smith and several others who saw the flying saucer in 1966.
Documentary filmmakers Shane Ryan and Rosie Jones will also appear to discuss their research into the Westall sighting.
"Hundreds of people saw it and not only did they see the object in the sky — it came down to the ground and landed. It was on the ground for some time at The Grange," Mr Ryan said in 2013.
As for Mrs Smith, she says no-one saw "little green men" so she keeps an open mind about the origin of the UFO.
"It may have been from outer space, it may have been a secret military craft. It definitely wasn't a weather balloon which was the official version."
Westall – The Witnesses Speak is at the Shirley Burke Theatre, Kingston Arts Centre, 64 Parkers Rd, Parkdale on Sunday 2 April, 12-5.30pm. See eventbrite.com.au and search for 'Westall' or call Shirley Burke Theatre 9580 4998 for ticket prices and more details.
First published in the Southern Peninsula News – 28 March 2017