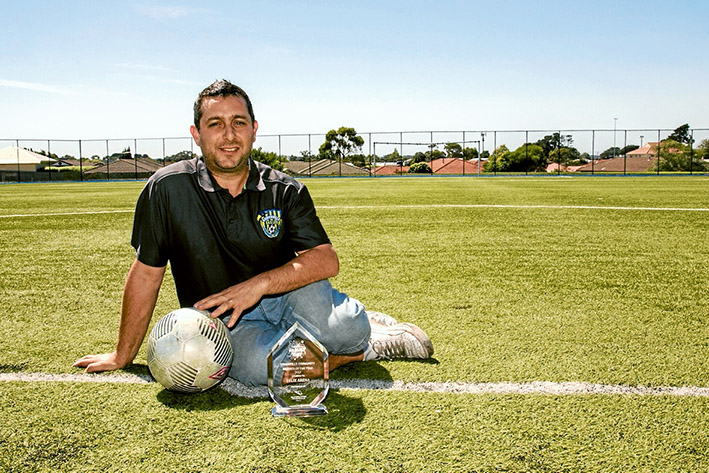 FELIX Arena, pictured, has been named Somerville Community Member of the Year.
The award – announced at Somerville Family Day on Monday 13 March –  was made in response to his "selfless commitment to helping and improving the community of Somerville".
Mr Arena founded the annual family day in a bid to bring the community together to celebrate the local area and its variety of skills and talents.
He is president of the family day committee, runs his own business and started up the town's first soccer club – the Somerville Eagles.
Chrissy Kouvaras, a member of the committee, said Mr Arena "works tirelessly in his own time and is passionate and generous".
"My fellow committee members and I have a huge amount of respect for Felix and what he has achieved. He inspires people to give more for the benefit of everyone," Ms Kouvaras said.