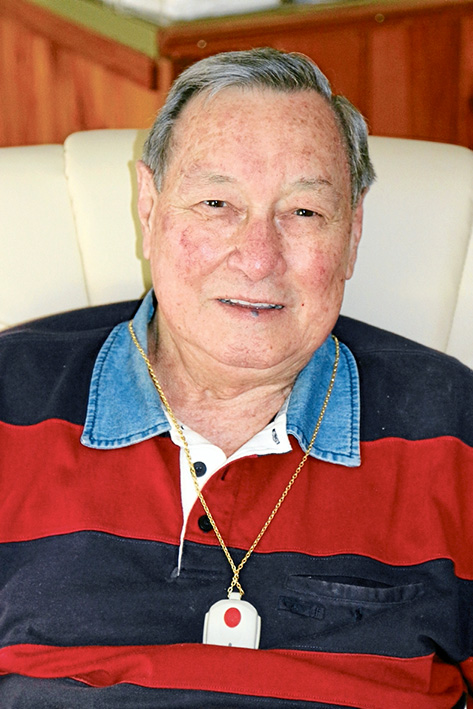 A PATIENT dubbed by his doctor as "the luckiest man in Rosebud" has thanked his good fortune – and his personal alarm – for saving his life.
Rosebud man, Ron Hampton, was recently saved by the device when at home having a rest last year.
"I became so overcome with pain that I couldn't move," he recalled.
"A major blood clot cut off the blood flow to my heart and brain which totally immobilised me.
"The situation and pain was so bad that I couldn't even reach the phone nearby to ring 000, and, had I been able to call, I would barely have been able to speak.
"Luckily, I had a MePACS personal alarm and had the presence of mind to press it.
"Within an hour I was on the operating table at Frankston Hospital where I had lifesaving surgery."
Mr Hampton said the help given by MePACS staff was outstanding from the beginning and their early handling of his situation saved his life.
The personal alarm is a lightweight pendant monitored every minute of the day by people based in Australia.
"I had perhaps taken the pendant for granted but I can't express enough how important it has become," he said.
"I dodged a bullet this time around, and, as my doctor said: 'You're the luckiest man in Rosebud'.
"This is a great service that all older Australians should know about."
First published in the Southern Peninsula News – 4 April 2017