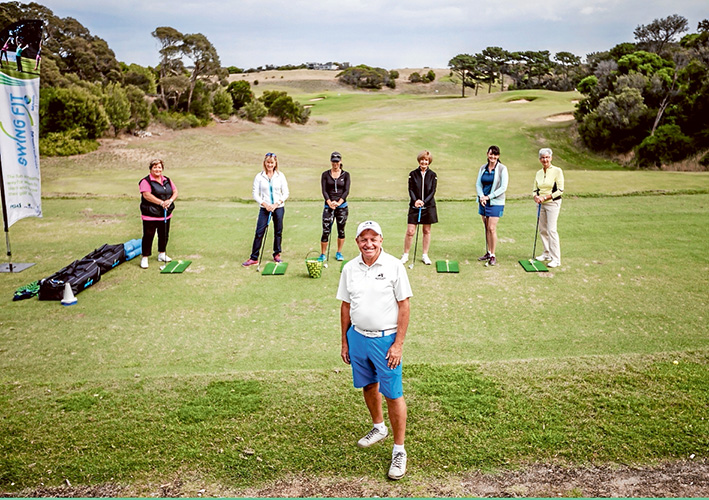 SKIRTS below the knee? Nope. Long socks? You're kidding! Checks and plaid shirts? Forget it!
That's the message from Moonah Links golf course where leggings, lycra and active wear are de rigueur in the club's Swing Fit program.
"The innovation is challenging the traditional perception of golf and providing the platform for women to learn the basics of golf while also getting a full body work out, including yoga and Pilates," Golf Victoria regional development officer Jo Charlton said.
She said PGA professional Phil Boulton has introduced more than 30 women to the game through Swing Fit.
"The true success has come from stories that have since developed from his enthusiastic work. Boulton has inspired many, including Melissa Glenn, who has since taken out the women's Champagne open at The National and a nine and dine competition at Moonah last week, scoring 30 points over nine holes.
"Also, Karen Brock won the Saturday medal last month at Moonah – a feat many golfers strive years to achieve."
Boulton says the most remarkable story may be that of Karen Van Ryn, a "really amazing lady", who lost more than 54kg over the past few years.
"Golf has provided her with a strong social community, a physical and mental test, and even the opportunity to challenge her husband on the links," he said.
A Swing Fit program will begin at Moonah Links Golf Academy on Saturday 6 May.
Details: Moonah Links Golf Academy PGA Professional Phil Boulton, 0419 224 699 or email: boultz1@hotmail.com
First published in the Southern Peninsula News – 4 April 2017