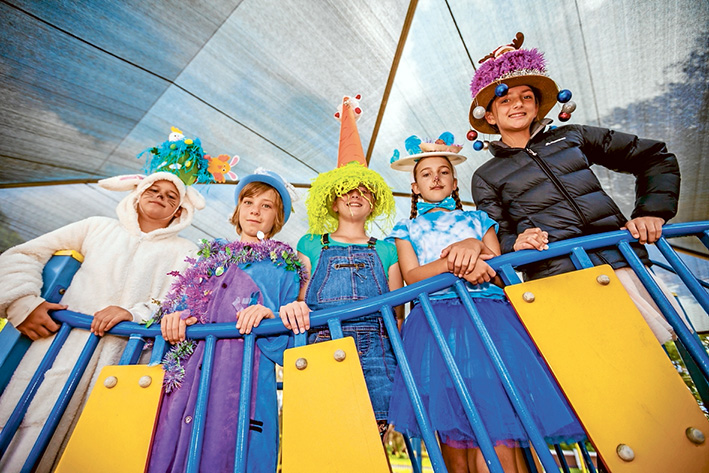 USING a rabbit as a symbol for Easter and the tradition of distributing chocolate eggs prompted an Australia-only push to replace the agricultural pest with the more environmentally friendly bilby.
The move has worked a bit, with chocolate copies of the desert marsupial (also known as a rabbit bandicoot) competing for shelf space with chocolate bunnies.
However, both varieties of the children's favourite are now being pushed aside by the clever antics of an animal much closer in heredity to humans: the Easter monkey.
There is at least one book and several videos depicting Easter monkeys as "an upgrade from the Easter Bunny. The Easter Monkey arrives sometime after your tax return and before Easter Sunday bearing gifts of technology".
Eastbourne Primary School principal Stephen Wilkinson chose the monkey outfit over the bunny when he joined pupils for an Easter bonnet parade before the school holidays.
"The school community is a strong part of our school," Mr Wilkinson said during the parade which was also attended by parents and friends.
"We believe that building sound relationships within our school community assists participation and involvement of parents which in turn improves student learning outcomes."
Meanwhile, the bunny's presence was there for all to see when Corie, far left, joined in the parade with Ramie, Sophie, Shianne and Heidi.
First published in the Southern Peninsula News – 4 April 2017