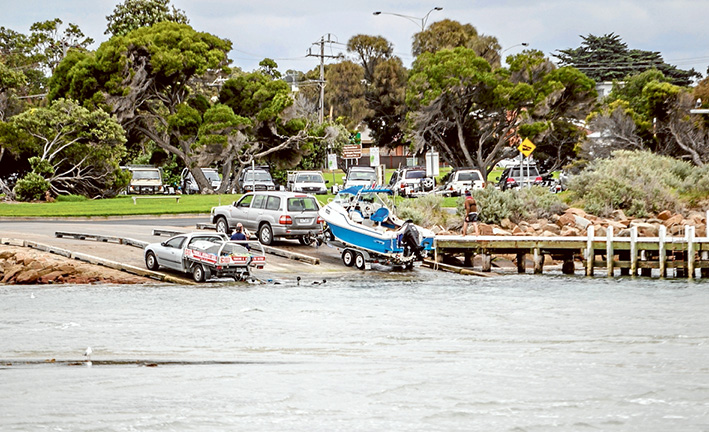 IF signatures on a petition are anything to go by, Rye will not be getting a fourth boat launching ramp.
Mornington Peninsula Shire councillors have received two petitions about an extra ramp, with 342 signatories calling for another ramp and 1067 going against.
However, the councillors were not pressed to make a decision on the petitions when told about the conflicting viewpoints at their Monday 27 march meeting.
Property and strategy manager Yasmin Woods said she reported to council after the Ports Minister Luke Donnellan answered her inquiries about "further information … regarding a variation to the grant obtained for the Rye boat ramp project".
The petition with the lower number of signatures said the condition of the existing three-ramp launching place "has deteriorated over the past 12 months and a fourth boat ramp is required due to the growing demand for access".
The petition with more than three times the number of signatures says a fourth ramp will damage the foreshore, beach "and unique wildlife".
While giving a figure for the number of signatures on each petition – 342 and 1067 – Ms Woods said both figures were approximate.
First published in the Southern Peninsula News – 4 April 2017