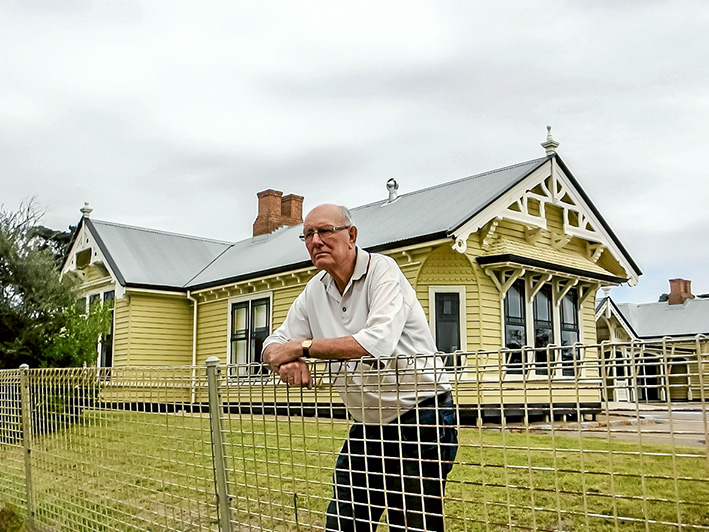 RESTORATION work will begin next month (May) on some sections of the exterior of Mt Martha House.
The heritage listed Federation Queen Anne style building dates back to 1891 when it was known as the Martha Hotel.
Built of timber, it sits on a high point of land opposite the beach at the corner of the Esplanade and Dominion Rd, Mt Martha, where it is sometimes subjected to severe weather conditions.
Mornington Peninsula Shire says it is awaiting approval from Heritage Victoria to spend about $100,000 on exterior restoration works to the community centre.
However, Heritage Victoria says delays have been caused by the shire not providing information sought last July.
In February, Bob Davies, chairman of the Mt Martha House management committee, told Heritage Victoria that ongoing discussions had been held with the shire about the deteriorating condition of the building as a result of its "environmentally harsh location".
He said "budgetary constraints" had prevented the shire from taking action, but money was now available and suitable contractors being sought.
Mr Davies said he had been told Heritage Victoria had withheld approval because it "is concerned that the extent of the proposed work would affect the heritage integrity of the building".
"I respectfully point out that the deterioration of substantial parts of the building is real and unless remedial action is taken quickly the shire will be faced with having to undertake even more substantial works in order to maintain the basic structural integrity of the building," Mr Davies stated.
In early March Heritage Victoria's executive director Tim Smith told Mr Davies he was pleased to hear the shire had money for the restoration work and would assess the shire work schedule as soon as it was received.
Mr Smith said the shire had asked in June 2016 on how to proceed with the works.
"At no stage has Heritage Victoria declined the necessary approvals for repairs and maintenance works. In July 2016 we requested the shire to provide additional details in relation to the proposed works, for which they advised they would do, but we have not received."
The shire's building and facilities manager David Smith last week said the work was now scheduled to be carried out in May and June "subject to Heritage Victoria approval".