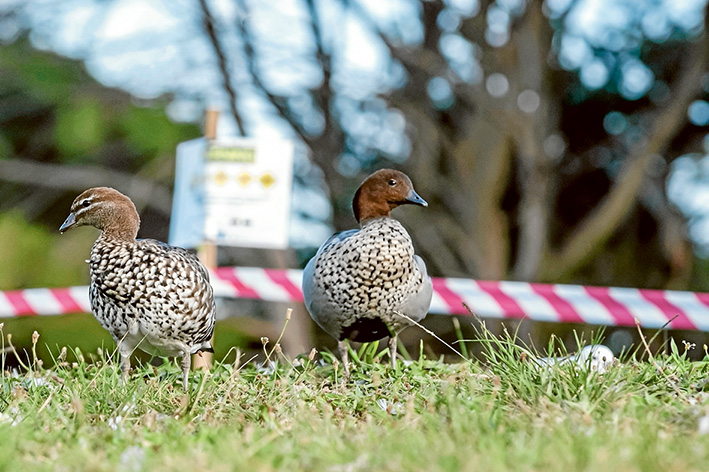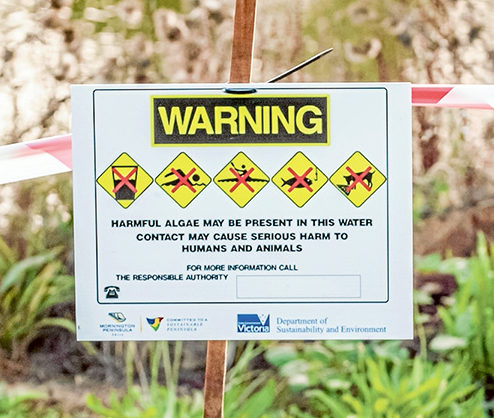 HUNDREDS of sick and dying birds at the Civic Reserve in Dunns Rd, Mornington, may have been infected by avian botulism.
The naturally occurring, but highly toxic, bacteria is believed to have contaminated waters in the lakes near the Dunns Rd entrance to the reserve.
Scientists from the state government's Animal Health and Welfare Unit, along with the Department of Health and the RSPCA, are investigating the cause.
Volunteers from Wildlife Help on the Mornington Peninsula have been collecting affected birds to stop the disease from spreading and taking them to the East Mornington vet hospital for treatment.
Dr Jodi Vermaas, of Peninsula Vet Care, said that vets at their hospitals had assessed hundreds of collapsed water birds for humane euthanasia or referral for rehabilitation with Wildlife Help on the Mornington Peninsula over the past week. Most of the birds were black ducks and wood ducks (maned geese).
She said the results of pathology tests to identify the cause of the disease were not yet known, but that it was probably a type of food poisoning. Treatment includes stomach tubing with activated charcoal to try to absorb the toxins in the gut.
Mornington Peninsula Shire has urged visitors to stop children and dogs from drinking or playing in the lakes which have been closed. If a child or pet does come into contact with the water, the area affected should be washed thoroughly.
Hazard tape and warning signs around the lake warn of the possible risk. The shire says it will "continue to actively monitor the site".
The volunteers need blankets and towels to transport sick birds to the vet and rehabilitation centre. They cannot be reused because of the risk of spreading the disease, so more are needed quickly.
Blankets and towels can be taken to the shire's Queen St, Mornington Office for collection by the volunteers.