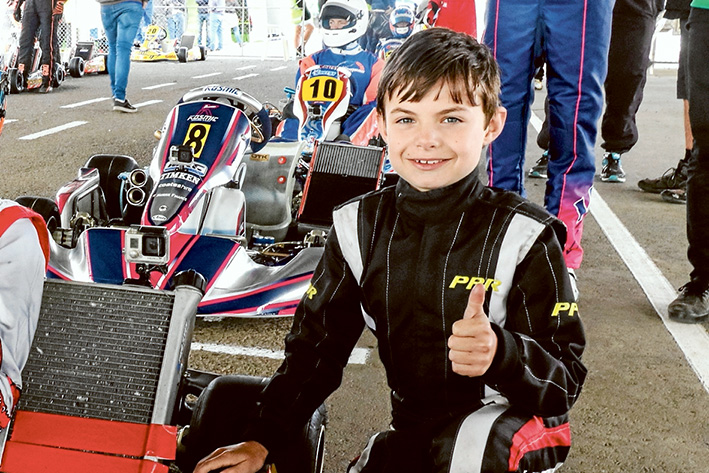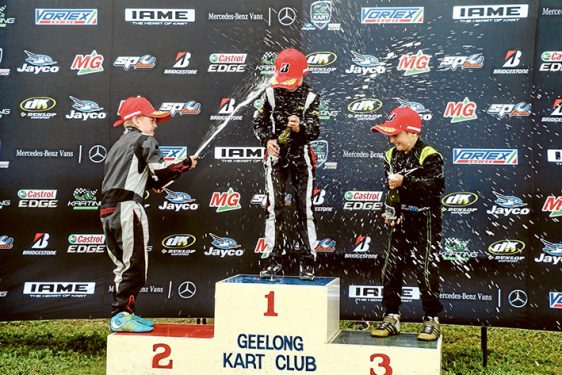 IT'S taken just 14 months for nine-year-old Cadel Ambrose to get to the front in go karting.
Cadel, of Bittern, won the second round of the Australian kart championships at Geelong two weekends ago when racing in a field of 18 seven to nine year olds, including last year's winner.
The next championship race will be in late May at Monarto in South Australia.
"He's come a long way in a short time," his mother Suzie Morrell said.
"It's not surprising he likes to drive as his father [Rohan Ambrose] and my father [Geoff Morrell] raced cars in the improved production categories. We never pushed Cadel, it just happened naturally."
Cadel, who has already picked up a few sponsors for his efforts in the 60cc go karts, has his sights set on driving a V8 Supercar or even Formula 1 when he gets older.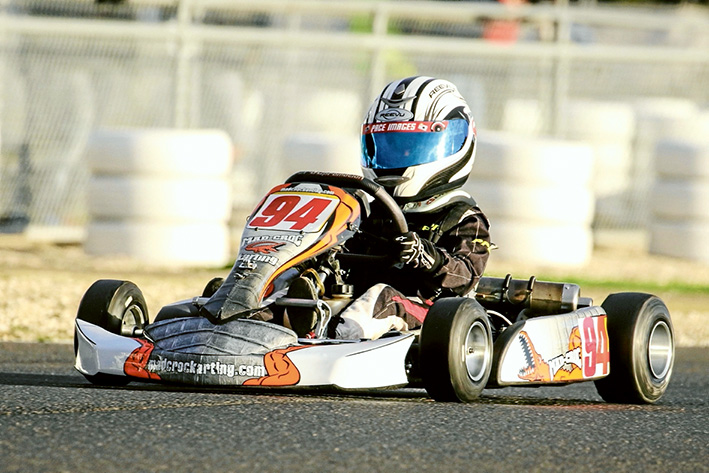 Although lightly powered, the go karts can reach almost 100kph in the straight.
Cadel's championship win came after qualifying fourth after four heats, giving him pole position for the 16 kilometre 21-lap final.
"After a fantastic start Cadel dominated the race from turn one, fighting off all challengers to take the chequered flag," Ms Morrell said.
She said Cadel began go kart racing in January last year after graduating from the Junior Sprockets program run by Karting Australia.
His win at Geelong saw him being the first graduate from the program to achieve a podium finish at an Australian Kart Championship round.
"After the first round in Newcastle in February, Cadel was ranked 10th in the championship but his results at Geelong have elevated him to third," Ms Morrell, who also drives go karts, said.
Until he graduates to the bigger cars Cadel will no doubt get used to wiping off – and drinking – the non-alcoholic "champagne" that's sprayed on the winner's podium.        
First published in the Western Port News – 11 April 2017