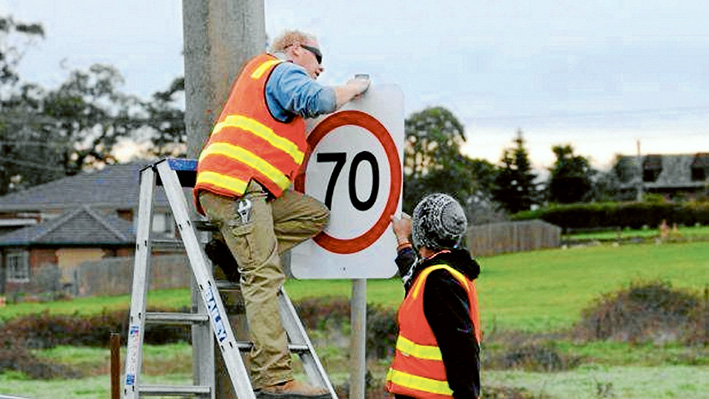 THE speed limit on Melbourne Rd between Iolanda St, Rye, and Heather Av, Sorrento, was cut from 80kph to 70kph on Wednesday 5 April.
Temporary electronic signs will be displayed on Melbourne Rd to alert motorists.
Early last year, Mornington Peninsula Shire became the first council in Australia to become a Towards Zero Municipality, the shire's web page says.
"One of the first initiatives of this commitment was addressing community group concerns about road safety on Melbourne Rd.
"A community survey completed in late 2016 received mixed feedback, however a comprehensive assessment of the numerous crashes and use of Melbourne Rd indicated significant road safety benefits through lowering the 80kph limit.
"Further to this, travel time analysis indicated increases in travel times would be no greater than 40 seconds."
The mayor Cr Bev Colomb said the shire aimed to create a safe road system.
"The shire is collaborating closely with the Transport Accident Commission, VicRoads and police on the Towards Zero initiative to reduce road trauma on the peninsula," she said.
The shire says reducing speeds will achieve "significant road safety benefits".
First published in the Southern Peninsula News – 18 April 2017