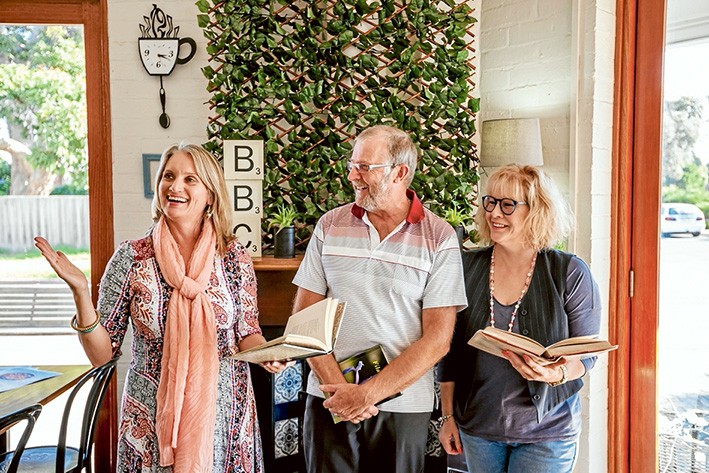 POETRY readings are sure to attract literary buffs to a McCrae cafe.
Poets' Corner organisers Heather Forbes McKeon, a former head of drama at Frankston High School, and Ian Coffey, a former literature teacher at Padua, say verse and fellowship will be on offer at the readings at Blue Bay Cafe, McCrae, on the last Sunday of the month.
"Verse has been the vehicle for human experience for centuries," Ms Forbes McKeon said.
"People have expressed their elation, mirth, grief, pain, insight, bewilderment, wonder and anger in poetry through the ages and our world is richer for it."
Poet's Corner aims to encourage anyone who is involved to write, read, perform or to listen to poetry.
"We are sure there is a wealth of poetic interest and talent on the peninsula," she said. "By providing a platform for poets we want to promote and celebrate the joy, wisdom and passion that poetry can bring to life," Ms Forbes McKeon said.
Blue Bay Cafe is on the corner of Point Nepean and Beverley roads, McCrae.
Readings will be held 6.30-8pm on the last Sunday of every month beginning Sunday 30 April.
The $26 a person entry includes a set menu of main and dessert. The cafe is licensed.
Poets can email their full name and poem titles to poetscornergathering@gmail.com. A maximum of three minutes is allowed for each poem.
Bookings: 5982 0295.
First published in the Southern Peninsula News – 18 April 2017