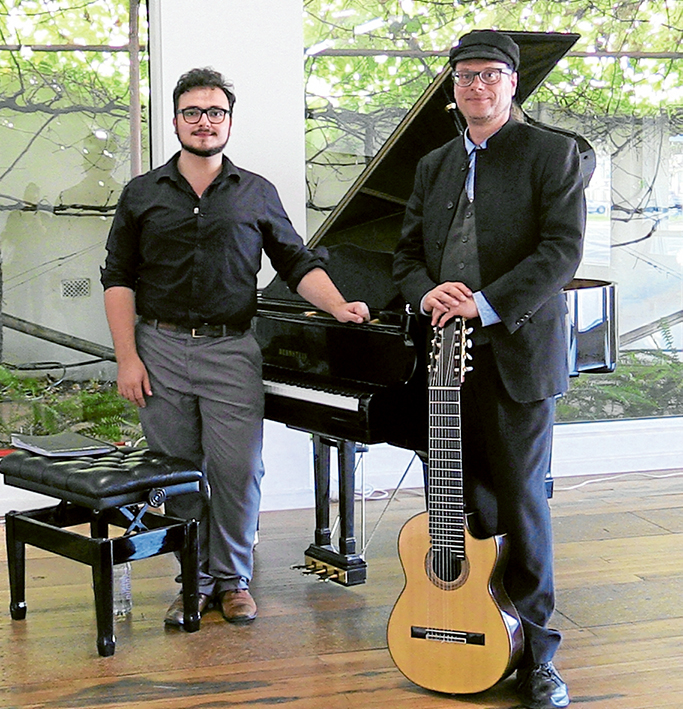 SPANISH classical guitarist Matthew Fagan and pianist Isaac Mouskovias will perform classical music at its emotive and technical best at 3pm, Sunday 30 April, at St Johns Church, 23 King St, Flinders.
The 10-string classical guitar and concert piano will feature arrangements by Vivaldi, Rodrigo's Guitar Concierto de Aranjuez and Beethoven's 5th Symphony.
Also featuring is Mouskovias baritone voice in Celtic and English folk songs arranged for the Spanish guitar and voice, including the Water is Wide, Scarborough Fair, Greensleeves, She Moved Through the Fair and more.
The classical, flamenco and Celtic program will be performed with passion, renewed vigour and virtuosity, manager Kellie Grattidge said.
Doors open at 2.30pm.
Tickets are $30, $25 concession, $15 for under 16 year olds and $50 family (two adults and two children).
Visit matthew-fagan.com
Details: 0438 881 985