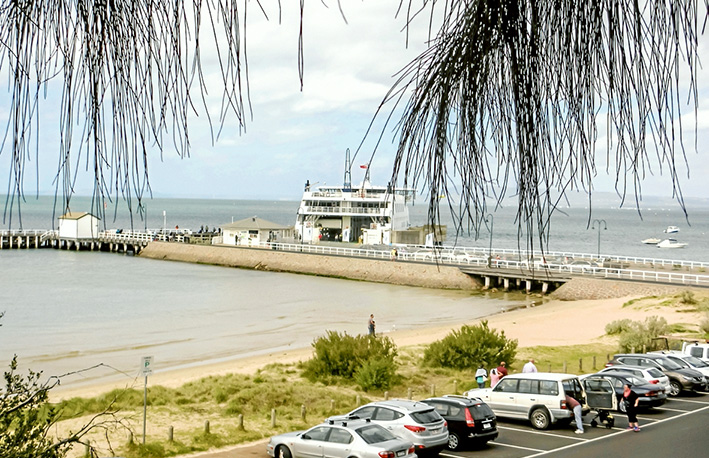 MORNINGTON Peninsula Shire is expected to approve changes to its planning scheme to allow a two-storey ferry terminal to be built at Sorrento.
The terminal is part of a $30 million proposal by Searoad Ferries to extend and update buildings and car parks at both Sorrento and Queenscliff.
Under present zonings the transport terminal at Sorrento should be run by Parks Victoria, but the shire is likely to agree to amend the planning scheme and override the prohibition.
The proposed terminal will be 9.5 metres high and include a cafe, shop, souvenir shop, "Museum at the Bay" and offices for the ferry operator.
The plan also includes a new ticketing building and a larger staff car park.
The terminal will have a retractable boarding gantry for passengers to board the ferry directly from the building.
The two ferries – which operate hourly 7am-6pm daily – each year, carry 1.5 million passengers between Sorrento and Queenscliff.
The service is regarded as a vital road link between the Mornington and Bellarine peninsulas and an integral part of tourism infrastructure.
Councillors will be asked to approve plans for the new Sorrento terminal at tomorrow's public meeting (Wednesday 26 April).                     
First published in the Southern Peninsula News – 25 April 2017