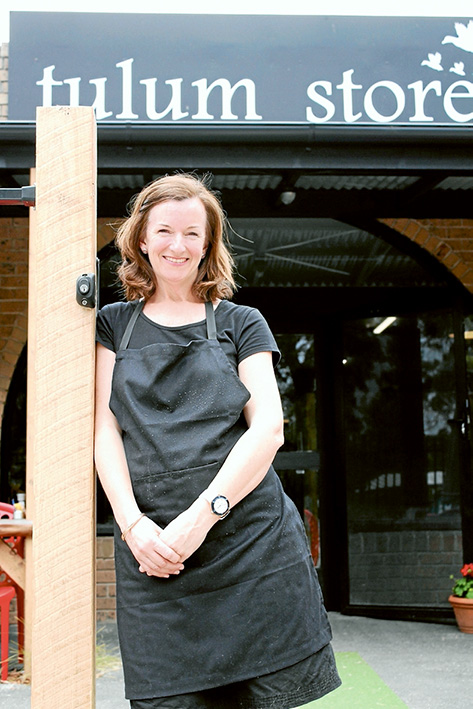 By Teresa Murphy
THE retro brown-brick facade remains and crowds still queue for fish 'n' chips at peak holiday times, but much has changed at Balnarring Beach's general store.
Now called Tulum Store, after Balnarring's original name*, the historic store and cafe was reincarnated in 2016, closing for six months for extensive renovations and reopening for summer.
It was a baptism by fire for new owner Cath Haylock, who oversaw the makeover with local tradies, created new menus, hired staff and dealt with the summer chaos – all while being a mum of two young kids.
Tulum Store is a sleek, modern cafe, takeaway and general store with blonde wood interiors, replica design furnishings, kids' play area, and landscaped courtyard with black timbers and red seats, serving food with a focus on fresh, locally grown ingredients and largely homemade, and coffee.
"One of the most amazing things has been hearing all the stories about the general store and holidaying at Balnarring Beach, going back generations," Ms Haylock says. "You could write a book about this place. I think some people were concerned that the general store of the Balnarring Beach they know and love was going, but the feedback has been great."
Before buying the business, Ms Haylock, 43, owned the Balnarring Laundrette in the village for 18 months.
She was folding sheets one day and pondering her 10-year plan (she likes a plan) when she realised "do I really want to be folding sheets for the next eight years?"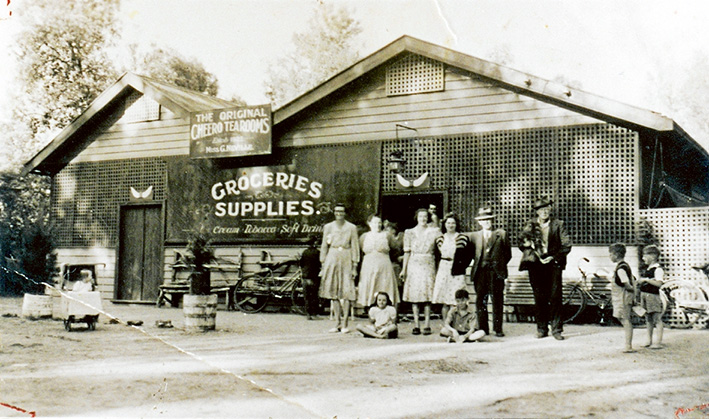 Seeing the potential of the old-style general store and cafe at Balnarring Beach, with its three camp grounds in a 70-hectare reserve and growing permanent population, Ms Haylock made an offer which the owners of 11 years finally accepted.
Running the general store is the realisation of a long-held dream, as she and her parents owned Sorrento's Koonya general store from 1997 to 2001.
Ms Haylock then briefly worked in Queensland, then at a nursery in Pearcedale, where she met her husband, Chris, who died of cancer in 2012, aged 43.
She says Tulum Store allows her to structure life around her two children, who attend Red Hill Consolidated (the family lives behind the store).
After the exhausting summer, Ms Haylock and her children went to Hawaii, where she buys "far-from-daggy" Hawaiian shirts, which are sold in the store along with skincare products, peninsula gourmet food,  general food staples and buckets and spades.
The store will close for August and rusted-on customers, such as the "grumpy old men" who meet early every day, will have to venture further afield for a month to solve the problems of the world.
*Banlnarring Beach was originally known as Tulum Beach. Tulum is Bunerong for duck.