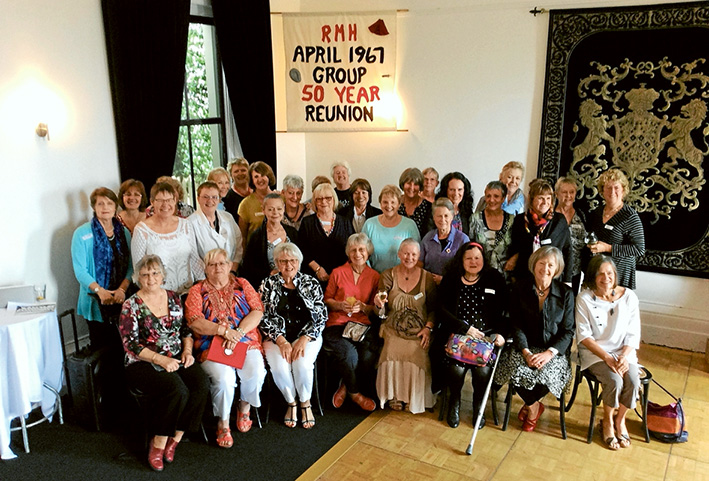 THE old rule that nurses "live in" during their training years ago forged bonds which are still strong today.
This was apparent when 35 out of a group of 50 former nurses at the Royal Melbourne Hospital met in Mornington earlier this month for 50-year reunion celebrations.
They included an open house at Maureen O'Brien's home near Fisherman's Beach, a cocktail lunch at the Royal Hotel the next day and an afternoon tea at Chris Knott's home in Rye the day after.
"Discipline was harsh when we began training in April 1967," Ms O'Brien recalled. "The hours were long and the work included many menial tasks, such as boiling the syringes and trying to remove the barbs on the needles which certainly weren't disposable in those days.
"For young girls, in many cases straight from school, being confronted with death and enormous responsibility was traumatic.
"However, the debriefing we had afterwards with friends and the hilarious situations we often encountered and shared created a rapport that we recapture after years of not seeing each other."
A highlight at the reunions was Ms Knott appearing in an original nurse's uniform, with her arrival heralded by the dropping of metal bedpans.
Eleven of the women still work in nursing, including Gay Walters, of Mornington, who is a unit manager at Frankston Hospital.