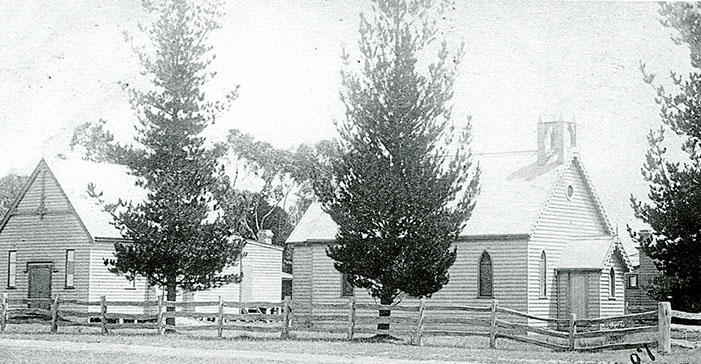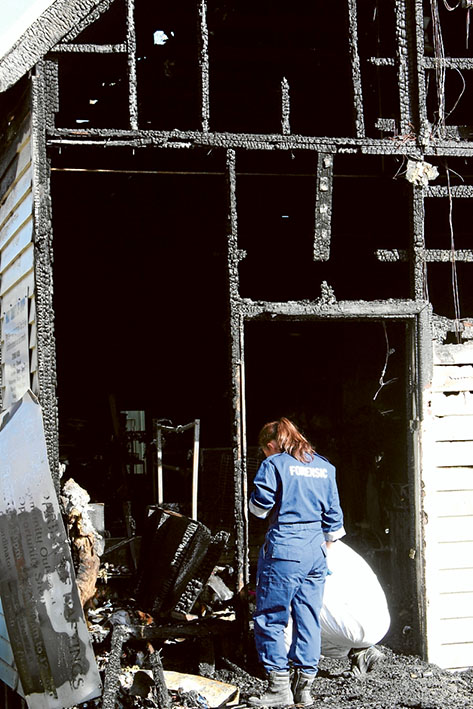 WHILE there is no shortage of volunteers wanting to get the Holy Trinity Anglican Church's opportunity shop back in business, its reopening depends on engineers' assessing the building's "structural integrity and safety".
The op shop and adjoining church were gutted in an early morning blaze on Friday 31 March.
Police have said they believe the fire was deliberately lit.
"We are waiting for forensic investigators and structural engineers to complete their assessments of the structural integrity and safety of the building," church warden Don Johnston said.
"Once those reports are completed, we should know if rebuilding this historic old church will be possible, and in what form, though it might be a long and difficult task."
Three weeks after the fire the Rev Tim Anderson was commissioned as the church's new vicar following the retirement last October of the Rev Alex Packett.
After 12 years at Healesville Mr Anderson and his wife Cherida and their family have moved into the recently extended and renovated vicarage in Hastings.
Mr Johnston said an "early challenge" for the new vicar "will involve helping the congregation rebuild the historic, original church building".
He said the building (church and op shop) at the corner of Chruch and King streets had been "a key place where members of the community connected and where funds were raised to support many local families and charitable causes".
The church was built about 1885 and was one of the older buildings on the Mornington Peninsula.
Another church warden, Geraldine Prowd, said members of the church "remember with fondness [attending] childhood Sunday School classes. It provided hope and comfort in the tough times of wars and depression as well".
David Glover, also a church warden, said alternative premises would be sought for the opportunity shop, "as we would not like to see an interruption to the funds we have been able to donate to local charities".
The parish council and its op shop coordinating team, at an emergency meeting, decided on trying to get the op shop up and running as soon as possible.
The Rev Anderson said the church was not about buildings "but about a community of people who love the Lord Jesus".
" It's our hope that this community, which is already strong at Holy Trinity, will continue to see the church as a focal point for worship and service to those in need, despite this setback."