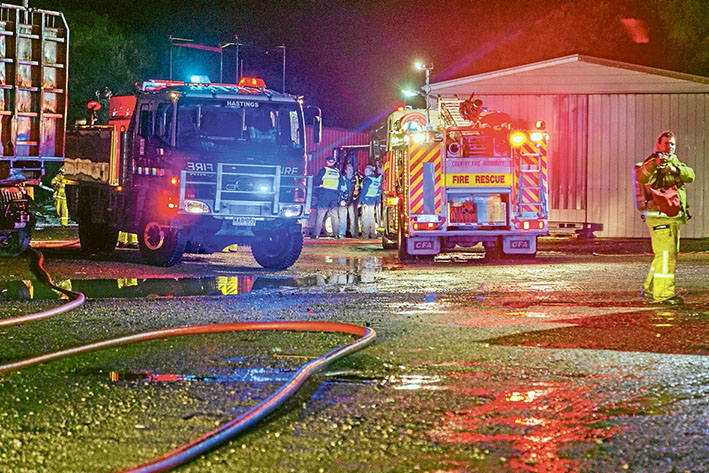 HASTINGS and Bittern CFA brigades fought a yard fire at a Hastings garden supplies business, corner of Frankston-Flinders Rd and Haddock St, 11pm, Wednesday 26 April.
First Lieutenant Alan Millar, of Hastings CFA, said the fire was contained to a pile of scrap metal and rubbish, with no buildings involved. He said an occupant had lit a small fire for warmth but it got into the debris pile and he could not extinguish it himself.
Four appliances with 15 fire fighters took a couple of hours to extinguish the blaze and mop up. It is not considered suspicious.