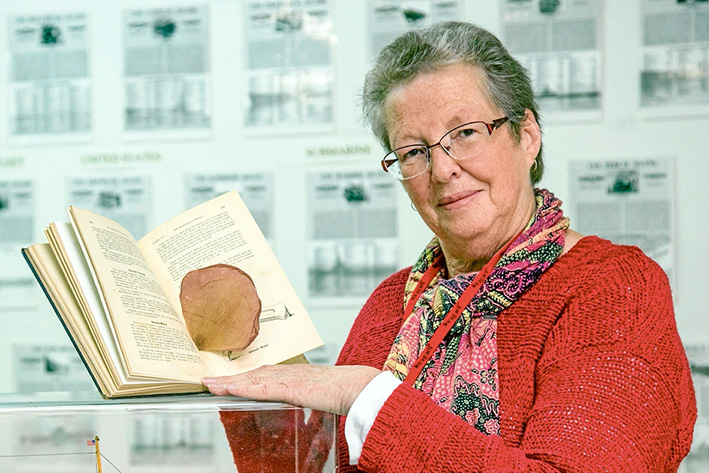 POPPIES picked on Flanders Fields, France, during WWI have been found in the pages of a book donated to the Victorian Maritime Centre Museum, Crib Point.
Honorary member Norman Oates donated the book Seamanship Manual Vol I, 1932, to the museum among a number of items that had been left to him by his father, R J Oates.
Mr Oates (senior) picked the poppies at Flanders Fields and pressed them in the book where they have remained ever since.
The Victorian Maritime Centre's Di Maloney said the poppies still showed tinges of red in their petals – even after 100 years inside the pages.
"I was overcome when I saw them," she said. "I knew it was something I will never forget.
"I had a relative who fought there and these things bring it home to you."
Western Port Oberon Association president Max Bryant said Norman Oates was born in 1931 in Birkenhead, England.
"He donated a number of items to the museum, among them a book that belonged to his father.   
"Norman was at one stage an English policeman or "Bobby". Leaving the police force he went to sea as an electrical engineer and sailed the world for many years, before migrating with his family to Australia.
"He continued working on ships – but this time without going to sea – at ship maintenance companies.
"This love of ships and the sea is what brought Norman into contact with the Western Port Oberon Association where he became an honorary member."
Mr Oates passed away on 14 July 2014 after a long fight with cancer.