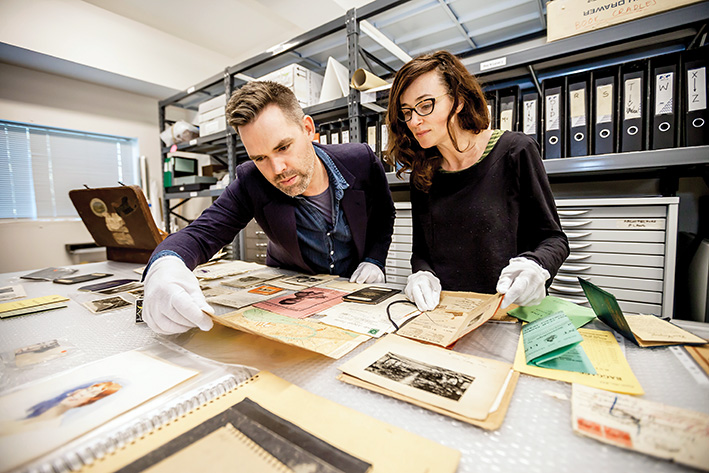 A VARIED range of exhibitions are planned over the next few months at the Mornington Peninsula Regional Gallery, Mornington.
Max & Olive: The photographic life of Olive Cotton and Max Dupain, a travelling exhibition by the National Gallery of Australia, looks at the work of the photographers who shared lives, a studio and professional practice.
It focuses on a key period in their careers – 1934-45 – when they made many of their most memorable images. Their work often involved shooting the same subjects, or pursuing subjects and pictorial effects in similar ways.
Iconic Australian Houses: An exhibition by Karen McCartney is a Sydney Living Museums travelling exhibition exploring 31 of the most important Australian homes of the past 60 years. It begins in the 1950s and culminates in key works by some of Australia's contemporary masters.
Zoë Croggon: Deep Cuts is a Mornington Peninsula Regional Gallery exhibition in which the Melbourne-based artist presents a series of collages splicing together the human body with the natural landscape and built environment.
It is a busy year for Croggon who will hold solo exhibitions at the National Gallery of Victoria and Gertrude Contemporary Art Spaces in Fitzroy. Her work will also be exhibited at Heide Museum of Modern Art.
The gallery is at Civic Reserve, Dunns Rd, Mornington. Opening hours are 10am-5pm Tuesday to Sunday. It is closed Mondays except on public holidays. Call: 5950 1580.