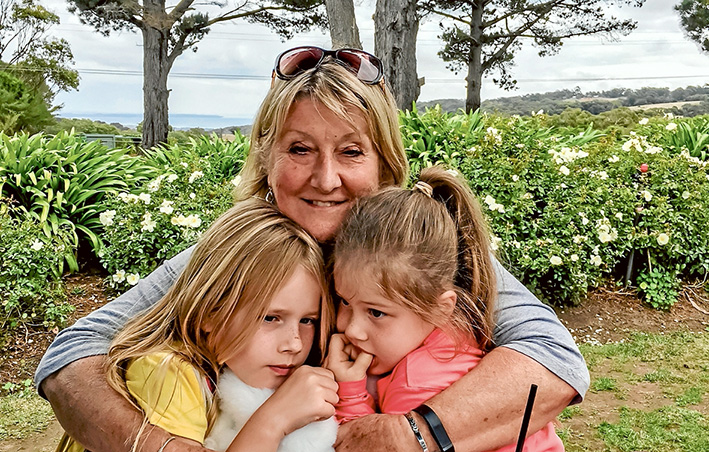 RED Hill South resident Jill McLachlan retired from work just over 12 months ago but, wanting to do something that could make a difference to others, she investigated volunteering opportunities.
"I had spent much of my working life supporting staff and mentoring younger women, a lot of who told me I was good at this sort of thing," she said.
"With some free time I thought I should find some volunteering work where I could use my skills to help others and provide me with a sense of fulfilment."
Ms McLachlan is one of about 36,000 residents – of 17.8 per cent of the Mornington Peninsula's population – who volunteer some of their free time.
During National Volunteer Week (8-14 May) organisations and communities will recognise those volunteers who work tirelessly for them, OzChild's Glynis Smalley said.
"It is an opportunity to thank those that provide a formidable workforce to many essential community, environmental, sporting, welfare, emergency services, education and cultural organisations.
"Many organisations rely on volunteers to help deliver their programs.
"There are many reasons why people volunteer their time. Often they want to find fulfillment, give back to a community that has supported them, pass on skills to the next generation, or gain skills that might lead to a paid job."
Ms McLachlan said she had been looking for something close to home and, having worked in the welfare sector, wanted a role that was "hands on" and allowed her to be involved with children. "I knew of the work of OzChild on the peninsula, having had a friend who fostered children and others who had worked there in a professional capacity. They all spoke positively of OzChild and its work and culture so it seemed to be a prefect fit for me."
Ms McLachlan has been volunteering for just over 12 months, working with two families whom she visits every week.
"I love it that no two weeks are the same, depending on the needs of the families I support," she said.
"Each visit can take two-to-four hours. I can also visit more than once a week if needed to accompany family members to appointments or take the children out to activities.
"During the last school holidays I took the kids from both families out a few times: depending on the weather it could be to the beach, the pool, the park or somewhere indoors.
"As well as spending time with my families I can also spend time each week preparing meals or activities to do with their kids, which I do in advance of my visits."
For those who are thinking of volunteering Ms McLachlan has some sound advice. "You should think about what you are good at and what skills you could use to help others," she said. "Also think about what sorts of things you enjoy doing.
"It helps to find someone who knows the organisation you are considering volunteering for and talk to them about what the organisation is like and what sorts of things they do. This will help you decide if your values align with theirs."
Visit mornpen.vic.gov.au for information on volunteering.