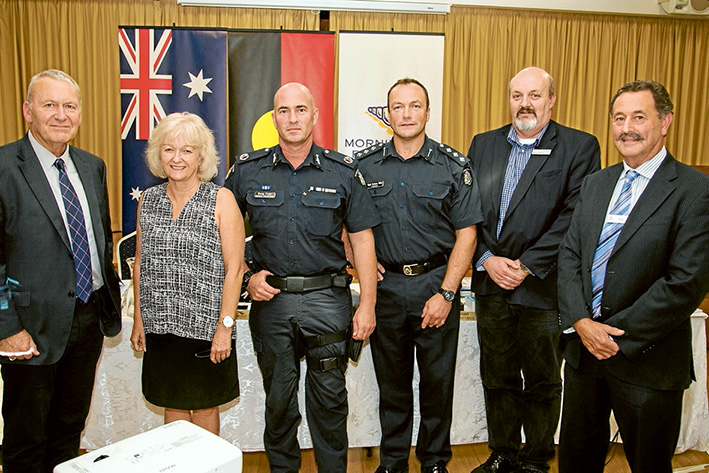 EFFORTS being made to cut the road toll on the Mornington Peninsula will be outlined to an international audience in Canada in August.
Road safety specialist Bruce Corben will outline the shire's Towards Zero strategies and objectives to the ninth international conference on urban traffic safety Committee in Banff, Alberta, Canada in August.
It is now one year since Mornington Peninsula Shire agreed to instigate road safety programs designed to make it Towards Zero municipality and at the start of this month there had been no deaths recorded on the peninsula's roads this year.
The last recorded death was in Boundary Rd, Dromana on 16 December last year when a man died after the car he was driving hit a power pole just before midnight.
Steps being taken to reduce death and injury resulting from traffic incidents centre mainly on reducing vehicle speeds.
Traffic "calming" structures are being constructed in local streets and speed limits are being reduced on many roads, especially where there are high volumes of cyclists and pedestrians.
In other places, such as near the Pillars rock diving site off the Esplanade, Mt Martha, signs advise drivers to drive slower than the legal speed limit.
The shire is buying fleet vehicles with five-star safety ratings and also asking the state government for money to help make safer roads.
The shire's acting manager for infrastructure strategy Ed Pocock said the most current road trauma statistics for the peninsula show that between the start of 2012 and the end of 2016, there have been 37 deaths and 572 serious injuries on peninsula roads.
He said Towards Zero strategy has been developed to align shire with the state's current road safety strategy and follows the principles of the Shire's Peninsula Drivesafe 2008-2018 strategy.
The shire also works with Frankston on road safety initiatives and programs.
Concern about the number of road accidents is also expressed in the shire's alcohol policy, which states that there are more alcohol-related incidents in the shire than elsewhere in the state.
Between 2012 and 2014 ambulance attendances in the shire to alcohol-related incidents were 33 per cent higher than in Victoria as a whole; emergency department presentations were 40 per cent higher; and hospital admissions were 39 per cent higher.
"While alcohol consumption is widely recognised as a legitimate social activity, alcohol-related harm is a significant public health issue which currently impacts Mornington Peninsula Shire residents at a higher rate than that of Victoria," the shire's alcohol policy states.
At a recent council meeting the shire was praised for its "leadership" in road safety by the Assistant Commissioner of Road Policing Doug Fryer, and Bryan Sherritt, director of the Safe System Infrastructure Program team formed by the Transport Accident Commission and VicRoads.
The mayor Cr Bev Colomb said providing a safe road network was an important part of the shire's responsibility.
"We are glad to be working in collaboration with the Transport Accident Commission, VicRoads and Victoria Police on the Towards Zero initiative to reduce road trauma on the peninsula.
"We will continually advocate to the state government to help improve our roads to ensure our community members and tourists have safe and relaxed driving experience when driving around the peninsula.