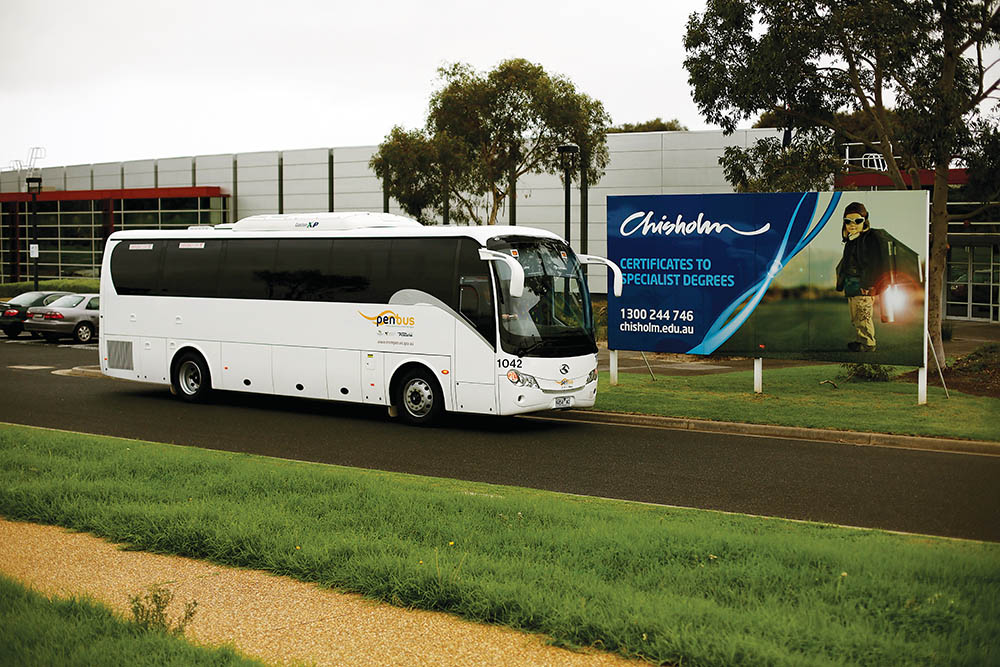 A BUS service between Rosebud and Monash University's Peninsula campus in Frankston will continue to shuttle students to and from classes after several trial periods proved there is demand for buses to and from the university campus.
Frankston Labor MP Paul Edbrooke said last week the bus service will now be provided on a permanent basis.
He announced extra morning and evening bus runs on route 887 from Rosebud.
An extra morning bus will leave Rosebud at 5.57am on weekdays and arrive at Monash University at 6.55am.
An additional evening service will leave the university at 7.06pm, arriving at its final Rosebud stop at 8.06pm.
"These new peak services will give students greater transport options, allowing them to attend morning and evening lectures by getting them to university in time to catch the inter-campus shuttle bus to the Clayton campus," Mr Edbrooke said.
The service starting as the PenBus service in 2012 when the federal government provided $1.5 million to Mornington Peninsula Shire council for a three-year trial.
When that funding ended in 2015, students were stranded until a new partnership between the state government, Mornington Peninsula Shire and Monash University saw the route 887 service return for 12 months in time for the start of the first semester.
The state government extended the trial until June this year before announcing in this month's state budget that the service will be permanent.
Nepean Liberal MP Martin Dixon, whose state electorate includes Rosebud, welcomed "the improvement to the Penbus service".
"I, along with the shire and user groups have dragged the Andrews government kicking and screaming to this outcome which will provide certainty and encouragement to local students to continue or commence their further education or training options," he said.
The service is funded by state government, Mornington Peninsula Shire and Frankston Council taxpayers and ratepayers.
Funding is also provided by Monash University and Chisholm TAFE.
Route 887 operates six express round trips Monday to Friday between Rosebud and the Monash University Peninsula campus, with stops at Rosebud, Safety Beach, Mt Martha, Mornington, Mt Eliza and Frankston station, and connecting with the inter-campus shuttle to the Clayton campus.
– with Liz Bell