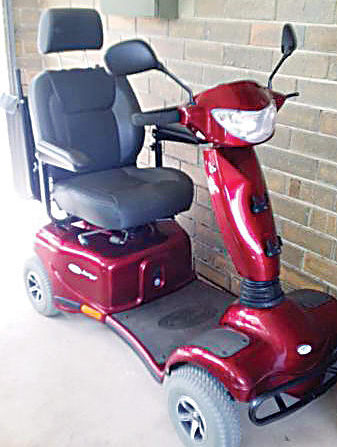 A HASTINGS woman is desperate for the return of a $2000 mobility scooter stolen from outside her bedroom window in Edward St.
Ms Kathleen Poulson's red Invacare Auriga mobility scooter went missing overnight in March and has still not been found.
Hastings police are investigating the theft which would have left the pensioner house bound if not for the generosity of Mornington Legacy. The service club has loaned her a replacement scooter until the old one is found.
The problem has been compounded by an insurance slip up. Ms Poulson did not separately insure the scooter and her policy's excess was set too high to claim for it.
Anyone with information is urged to call Hastings police, 5970 7800 or Crime Stoppers 1800 333 000.