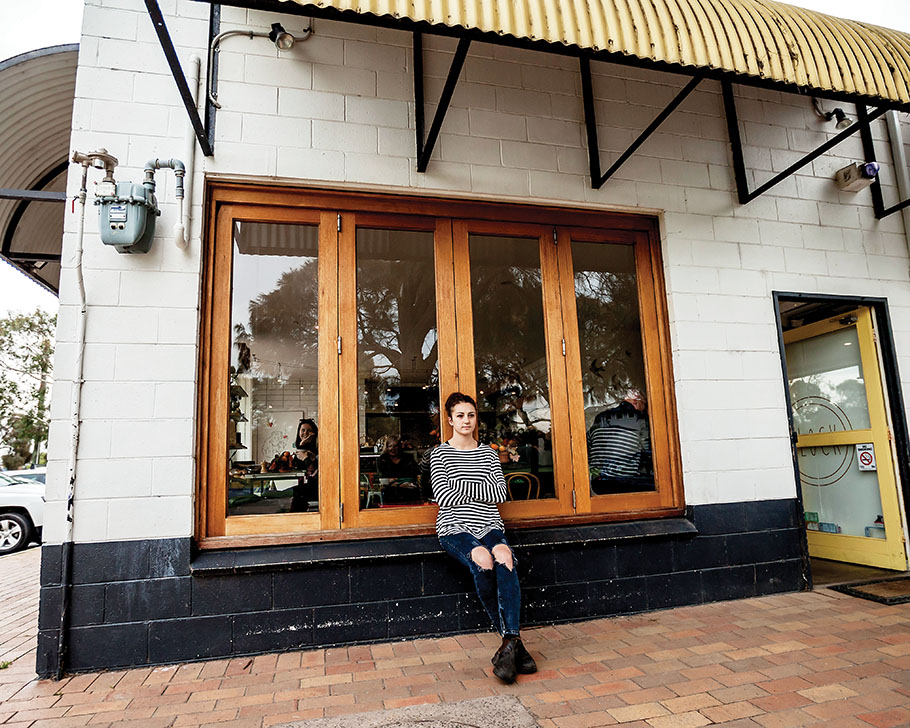 STAFF at Flock Cafe in Mornington arrived at work Monday morning to find shards of glass spread all over the floor after burglars had smashed their way in through a glass door overnight.
Owner Amy Caulfield said there was "literally glass everywhere in the shop – even in the kitchen".
"We were trying to clean it up while serving customers their morning coffees at the same time," she said.
The thieves had stolen $450 from the tips jar and the $300 float from the till.
"We are learning from that," she said. "We won't be leaving so much in future."
The cafe, in Dava Drive, has suffered from a spate of vandalism, including glued locks and spray paint.
But Ms Caulfield stood firm on social media: "Walking into work at 5.45am this morning to this … you baddies out there aren't going to get us down. You can take the till but you can't stop the coffees," she posted.
Detectives are reviewing CCTV footage.